You are here
Home
›
Television
› ABC's "Greatest Hits" (1980-1985) Recap: Messin' Around Kept to a Minimum ›
ABC's "Greatest Hits" (1980-1985) Recap: Messin' Around Kept to a Minimum
FTC Statement: Reviewers are frequently provided by the publisher/production company with a copy of the material being reviewed.The opinions published are solely those of the respective reviewers and may not reflect the opinions of CriticalBlast.com or its management.
As an Amazon Associate, we earn from qualifying purchases. (This is a legal requirement, as apparently some sites advertise for Amazon for free. Yes, that's sarcasm.)
Submitted by

Paul Schultz

on Fri, 07/01/2016 - 05:55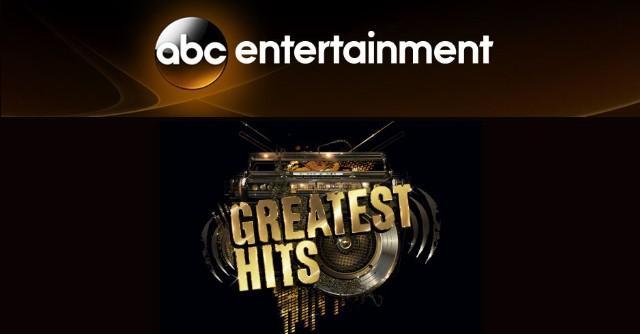 The perfect summer series, IMHO, is mindless, full of music, has plenty of dancers, and is unabashedly nostalgic. ABC's six-week summertime event, Greatest Hits, fits the bill. When I heard about it from Steve Spears over at Stuck in the '80s I immediately thought back to the summer of 2005, when the limited series Hit Me Baby One More Time trotted out bands from the '80s to sing one of their hits, then tackle a newer pop song. Greatest Hits blessedly skips the "competition" format and just presents the musicians to let them do what they do best: perform in front of an appreciative crowd, just like the good ol' days.
I initially thought the series would focus on the 1980's in its entirety, but apparently each show will attend to separate five-year blocks, and not even in order. For example, next Thursday will focus on 1995-2000 (Backstreet Boys, yo!) and the week after that 1985-1990 (with the eighty-five members of Chicago as one of the acts). This first show is about 1980-1985 though my analytical side noted that the songs represented were only from 1981 and 1984.
I came into this with the assumption that the "greatest hits" would be narrowed down to those musicians still alive and functional, and that's okay. The tunes they picked out were indeed huge hits at the time and still live on in shows like American Idol and The Voice. They began with a cute montage of musical history of that era, set to a tune reminiscent of a song from that time that I can't quite place. Then Kenny Loggins appears and acknowledges he was the "king of soundtracks" in the '80s with "Danger Zone" and "Playing With the Boys" from Top Gun, "I'm Alright" from Caddyshack, and "Meet Me Half Way" from Over the Top. But it's his title track from Footloose that tops the charts in 1984 and he gives a solid performance. Two improvements over Hit Me Baby One More Time that were readily apparent were the technical quality and the fact that the song was played in its entirety (that wouldn't always be the case, though... stay tuned).
The show has two hosts: Kelsea Ballerini, who opened for Lady Antebellum on their "Wheels Up Tour" (along with Hunter Hayes and Sam Hunt) and is currently filling the young, blonde, female country-pop void left by Taylor Swift, and Arsenio Hall, who treats us to a "brush with greatness" flashback of him on some program where Michael Jackson presents a comedy award to Eddie Murphy, who in turn confers a glass trophy on the King of Pop. Arsenio acts like the seasoned host he is, and Kelsea like the newbie she is. In fact, Ballerini doesn't seem all that in tune with the music of the early '80s, which is understandable considering she was born in 1993.
Highlighting Michael Jackson turned out to be an iffy move, what with reports in the last week of a porn collection discovered at his Neverland Ranch. Jason Derulo attempts to get you to forget all that with a performance of "Human Nature," the fifth single released from MJ's Thriller album which peaked at #7 on the Billboard singles chart. He straddles the breathy edge of overdramatization and does an approximation of Jackson's dance moves, but it's a mesmerizing showing and close enough for this generation. And now I find out I could have been checking out backstage footage all this time at abc.com/greatest-hits.
Ray Parker Jr., however, was a great choice. Minus mustache, he still has a strong voice, not that he even needed it with the crowd shouting out "Ghostbusters!" and his bevy of lovely dancers in Ghostbusters gear prancing around him. Not a hint that he got his ass sued off by Huey Lewis for ripping off "I Want a New Drug" and it just proves how head-and-shoulders above it is over that monstrosity (pun completely intended) recorded by Fall Out Boy featuring Missy Elliott for the new film.
Rick Springfield gives us the history of writing "Jessie's Girl" based on a chick he met in a stained-glass class and still gets choked up over the fact that his father died before seeing his son's success. "People come up and tell me that they are 'Jessie's girl'," he says, "but I'd know her if I saw her... to this day." Talk about giving Paul Anka a run for his money with "Diana." The girls still dig Springfield, which should be creepy since the guy is 66 years old, but he gives an energetic performance that deserves it. Although he's playing the guitar and the singing is definitely live, it sound like he is harmonizing with himself, which can't be.
REO Speedwagon puts on a memorable show, as I can attest, but their rendition of Hi Infidelity's "Keep On Loving You" was slowed down a little and strangely subdued. Mentioning that it hit #1 35 years ago was a bit of a jolt, since that LP was one of the first I bought (and still have). No offense to lead guitarist Dave Amato, but it made me miss the showmanship of Gary Richrath, who died last fall. Not only was the performance muted, but they cut out a verse and cut it short (though it appeared to be through the magic of editing and not the band's doing). I suppose they couldn't wait to get to their "Grammy moment" collaboration. Pitbull is a taste I've never acquired, so to know he lifted from "Take It on the Run" for his single "Messin' Around" was, well... kind of annoying. Playing the part of Enrique Iglesias was REO Speedwagon's lead vocalist Kevin Cronin next to Pitbull's rap. While Cronin was still low-energy, Pitbull pumped up the rap and it still sounded totally manufactured; all flash and little substance. I wanted mindless, right?
Right up there on the list of things I didn't need to know was Santa Claus talking about getting it on with Olivia Newton-John. Yet, there is a dude in a big white beard telling me he was the man in green in the "Physical" video. Unnecessary, but still kind of a cool "where are they now" moment.
Then Greatest Hits sprung a "holy crap, she's still alive?" moment on me when Kim Carnes appears to sing her smash "Bette Davis Eyes." I think because of her perpetual rasp I've always thought she was older than she really was. Not bad for 70 years old even if it is nothing more than a karaoke performance. Still, the hollow cube stage set she is singing in makes me think it's just her cryogenic chamber with the panels removed. Again, the song was somewhat truncated, an ominous trend.
Kool & the Gang wraps up this first episode with "Celebration" which is predictably full of audience participation. I'm sorry, James "J.T." Taylor. You may have been fly back in the day, but now I can visualize what Steve Urkel looks like in adulthood. The credits began to roll and there were way too many shots of the crowd "celebrating" -- no matter how attractive they might be -- rather than of the band. All in all it was pleasant escapism and sentimentality. Just like summer.