You are here
Home
›
Television
› Mego's Peggy Bundy and Nostalgia Go Together Like a Horse and Carriage ›
Mego's Peggy Bundy and Nostalgia Go Together Like a Horse and Carriage
FTC Statement: Reviewers are frequently provided by the publisher/production company with a copy of the material being reviewed.The opinions published are solely those of the respective reviewers and may not reflect the opinions of CriticalBlast.com or its management.
As an Amazon Associate, we earn from qualifying purchases. (This is a legal requirement, as apparently some sites advertise for Amazon for free. Yes, that's sarcasm.)
Submitted by

Matt Graham

on Wed, 08/15/2018 - 06:55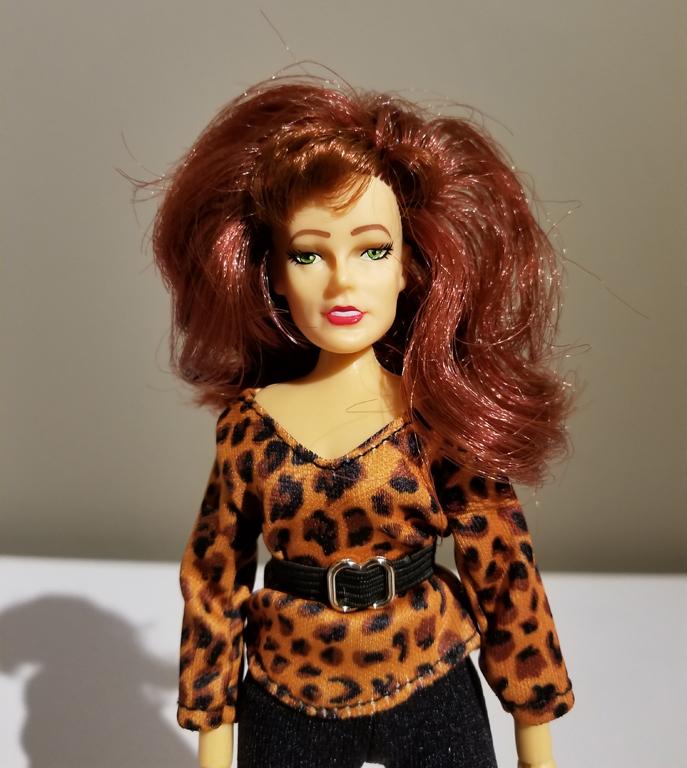 Mego was the king of action figures in the 70's. The formula was simple: an 8-inch action figure line with soft goods clothing and doll hair for characters who benefited from it. To maximize their reach, Mego didn't specialize in one franchise, they made toys for every brand they could: from Marvel to DC, Star Trek to Planet of the Apes, and Charlies Angels to CHIPS.  If it was on a screen, odds are MEGO made a figure of it.
While Mego faded, the figures lived on in the minds of collectors, with a thriving collector's market. I didn't grow up with Mego figures, but Wizard magazine and their sister publication ToyFare used and abused plenty of Marvel and DC Mego figures in their photographic comic strips lampooning the comic and toy industries. Mego was never my sort of figure. I didn't like soft goods, and their Spider-Man and Flash figures looked like dolls in pajamas to my Hasbro and Toy Biz devoted self. Those were the older fan's figures. I had my figures from McFarlane Toys and Hasbro.
A glance around the modern toy collecting scene shows how visionary Mego was.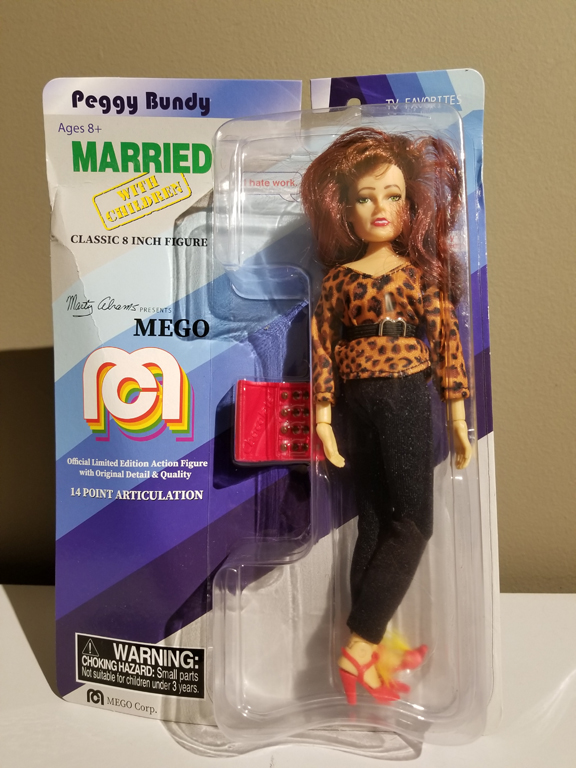 Hasbro hammers down waves of Marvel and Star Wars figures at 6 to 7 per wave, and with the vast catalog of characters no fan is ever content, as their ideal Wolverine or Luke Skywalker hasn't been done yet. And even if it has, the technology is always improving for reissues to sate collectors who missed out and new ones.
Funko churns out an endless number of vinyl figures covering film, television, music, and real life (I keep meaning to grab that Kate Middleton POP).
Hot Toys makes 12" figures covering Star Wars, Marvel, and DC with rooted hair, soft goods costumes, and uncanny likenesses.
Mezco reinvented themselves with a 1:12 (a questionable 6" scale) line aiming to deliver top tier articulation and paint apps and accessories with soft goods clothing. They have branched out from DC and Marvel comics to films like John Wick and the upcoming Robin Hood. The SDCC Spec Ops Punisher sold out in 3 hours the first day of the convention. Collectors trade and sell in Mezco's limited run figures like stocks.
Now Mego is back, relaunched under the original mastermind Marty Abrams. Target has secured an exclusive deal to make 8-inch and 14-inch Mego figures available this August.
Of course Mego would come back. They pioneered this. Much of the market for these lines are collectors who grew up with Mego. The Marvel Legends vs Mezco feud hinges on the "It's just a fancy Mego" slam. And if you didn't grow up with it, as Funko has proven from their founding, nostalgia is always the safest place to mine.
Mego supplied me with one of the stars of this relaunch, Peggy Bundy from the Fox sitcom Married… With Children.
Packaging: While many toy lines these days aim for collector friendly resealable packaging, Mego keeps it classic with the blister card. The card features a retro stripe design and doesn't do much to tailor itself towards the television show brand. The character's name is on the top left, while the top right mentions Peg is one of the "TV Favorites". Underneath the character name is the television show's recognizable logo. This template will help while you're elbow deep in an endcap looking for TV, film, sports, or other categories Mego may put out.
Peggy has a tray to keep her steady in the bubble, and her one accessory is tucked next to her. What you see if what you get, which is what you want with collectibles. There is no stand of any sort included, and this figure has heels, so keep that in mind for your desk.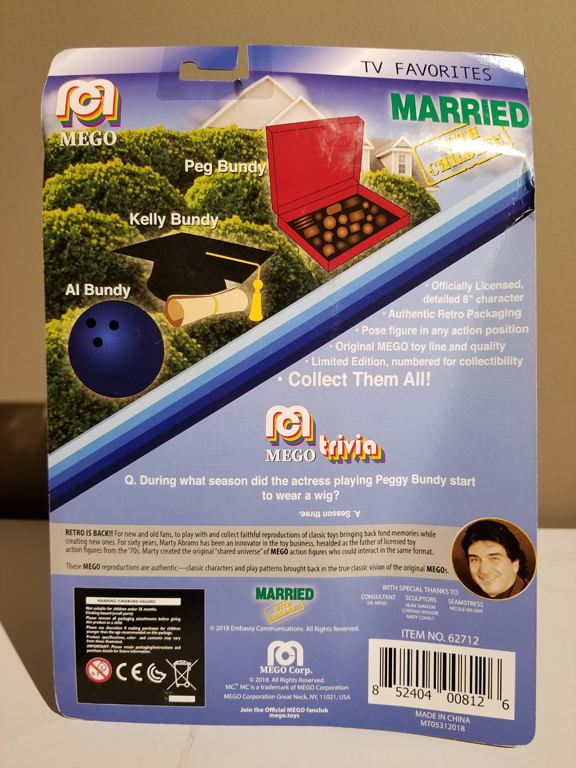 The packaging declares this is a limited edition action figure and highlights the 14 points of articulation. My Peggy came with her waist twisted around in the blister, but it didn't detract from the overall presentation.
The back of the card tells you husband Al and ditzy daughter Kelly are also available and even offers TV show trivia. There's also a mission statement from Marty Abrams and Mego that claims they created the original "shared universe" of action figures.
Accessories: You get a box of chocolates that is opened and cannot close. The chocolates have a clean paint job. I wish it could close, the box of chocolates is a cool prop not just for Mego, but 6" lines like Mezco, Marvel Legends, Star Wars Black Series, or DC Multiverse. It's a great accessory, and I want to see Kelly Bundy's graduation cap and diploma now.
Likeness: Funko POPs get away with a lot because of the simple likeness. You often rely on the character's costume and pose to give away who it is, and the downside is that some characters are obvious and others could just be any brunette from any CW teen drama if you don't know how the street clothes they wear are important to fans.
MEGO straddles a line in between. From the announced first wave, I know that Charmed's Piper Halliwell looks more like Alyssa Milano than Holly Marie Combs. The Fonz and Cheers' Norm Peterson pass once you place the vague likeness, while Alice from The Brady Bunch has a great likeness.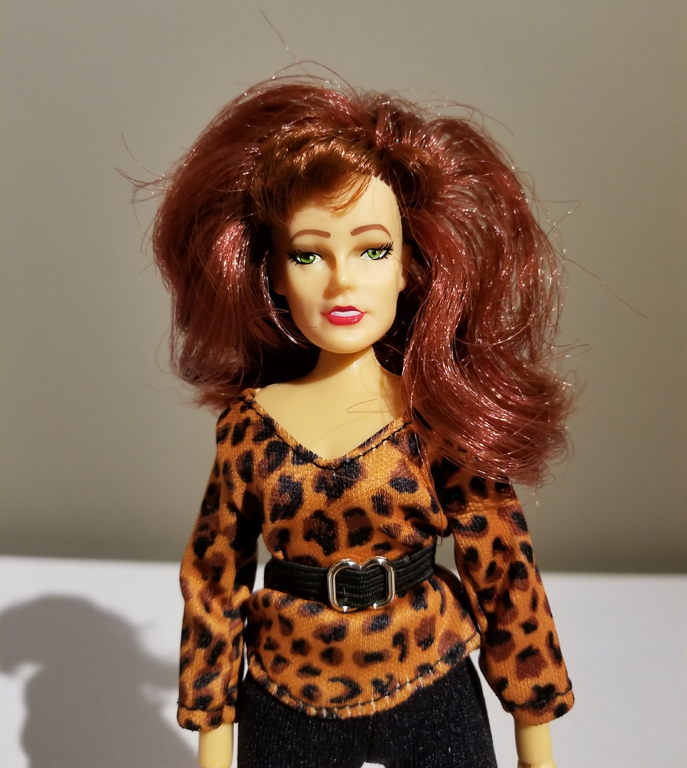 Peggy Bundy skates by on her outfit and big red hair, but the likeness isn't there. I know Mego isn't trying to compete with Figuarts or even Marvel Legends MCU figures, it's the leopard print top and tight pants that make this figure. The hair is big and red, and it has the bangs (I had to comb them out of the rest of the hair to find them), but it's not quite there.
There's no mistaking the outfit. A loud leopard print top allowing for cleavage and tight black pants are some of the hallmarks of Married… With Children. The shirt slips on and Velcro in back like most doll clothes, but the big hair covers most of the Velcro bulge. The elastic black belt (complete with a metal buckle!) cinches the waist in makes the shirt hug the body and drape out just like on the TV show. The pants slip on like pants.
While the shirt and belt do the heavy lifting for the likeness, I do like the bright red shoes (also removable) that feature yellow feathers. The feathers and metal belt buckle make the package feel a little more premium.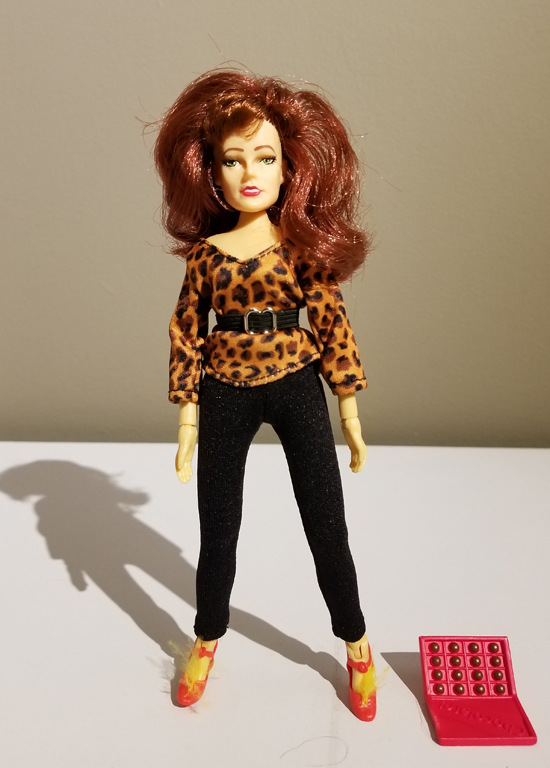 The hair has one problem. The rooted hair on the top of the skull is sparse, relying on the front and back of the hair to cover and blend, so the back of the head looks like a burn victim if you don't brush the hair back. This is due to the way they root the hair, then stick a cap on the bulk of it, with only a few rows of hair sticking through the cap. 
Paint: The eye color is a vibrant green and the figure has actress Katey Sagal's subtle crooked smile. The eyebrows are clean. The eyelashes are bold and stand out. Where the paint fails the likeness is in the eyeshadow. There's a subtle tone, but I always think of Peggy's eyes as heavy looking, and it makes her eyes look clear and starry eyed.
However, this is a cartoonish depiction of a classic television character, and it fits MEGO's house style.
There are no other paint apps, on fingers or toes.
Articulation: The head swivels. No ball joint. No tilting up or down or cocking to the side. Simple.
The arms spin around, but there is no ball joint like most modern figures. You can move the arm out to the side with caution.
Here's why: the MEGO body is held together by a rubber band system. They are strong, thick, black rubber bands, much like the GI Joes of the 1980s. While the GI Joes used hooks in the torso and legs to keep the figure together and offer waist articulation, MEGO runs the bands from right thigh to left arm, left thigh to right arm. The thighs have plastic hooks inside to catch the band, the arms have metal hooks that are hooked into the inner shoulder. This tension keeps the upper and lower halves of the figure tight and allows subtle back and forth, side to side movement.
This also means the arms don't come out to the side without effort, and even then, without the long sleeves of the shirt, the arm is popping out of the shoulder socket for the trouble.
You get single jointed elbows, the wrists can rotate and bend 90 degrees up or down. The knees are single jointed. The legs kick forward and back well, but if you try to kick them out to the side, the rubber band will snap them back, so you can't get deep into action poses. The ankles move forward and back, although there is no ankle pivot. The ankles on my Peggy are loose, which made standing even without the high heels a hassle. There are no peg holes for the feet.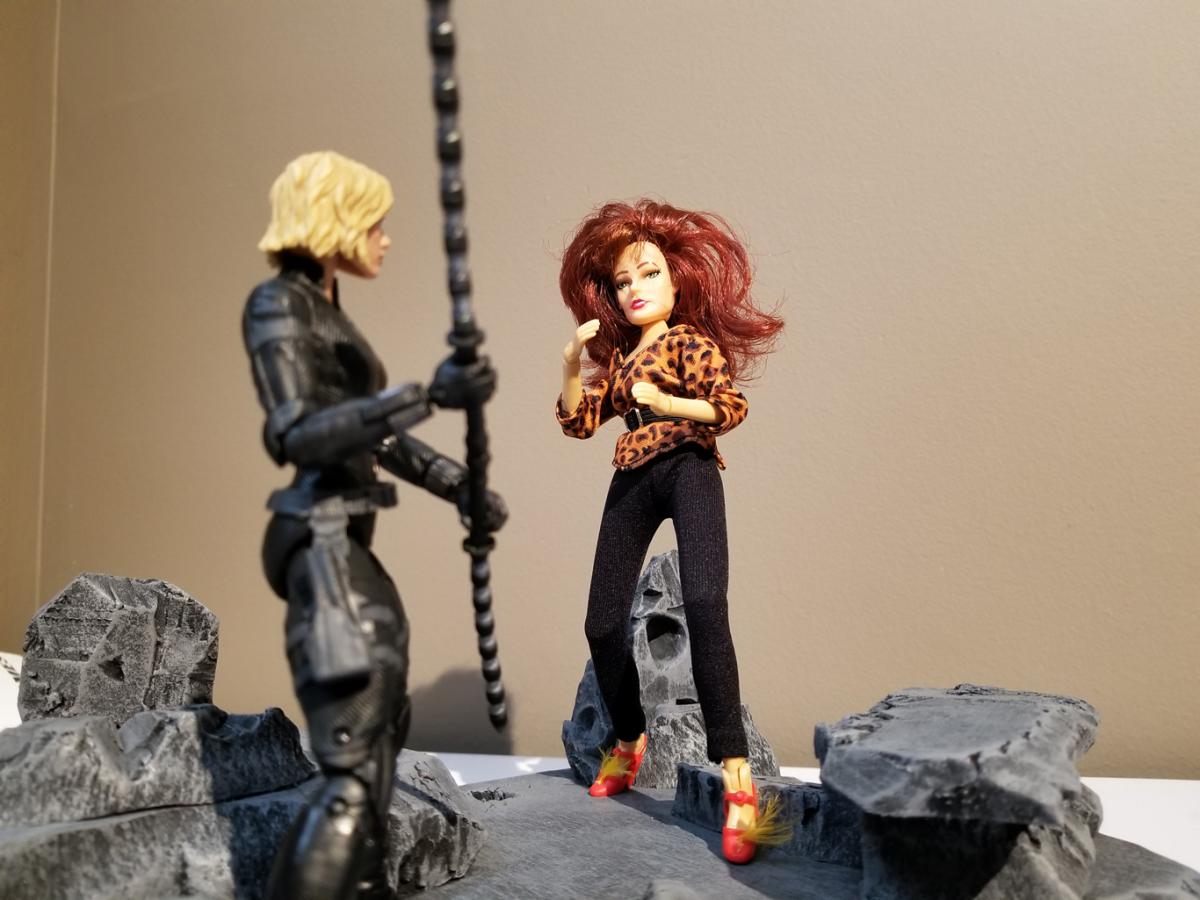 Peg can do basic action figure poses. Even holds them in heels.
Scale:
This is an 8-inch figure. It's meant to have a shared universe with other Mego figures, but what good are toys if you don't play with them? Here are some comparison shots with some common lines and basic sized figures you may have around your den.
Mego's Peggy Bundy against Marvel Legend's Typhoid Mary and Mary Jane, for the full redhead package.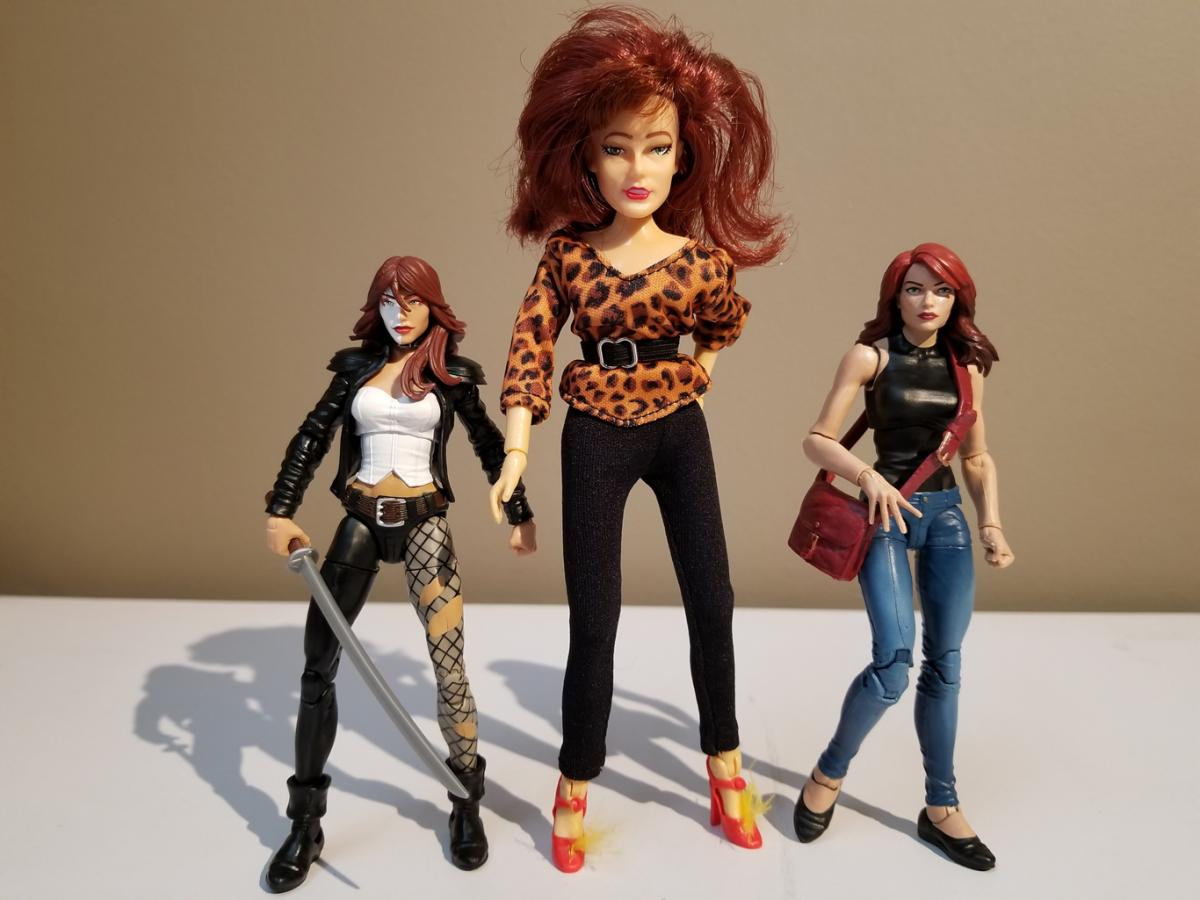 Mezco 1:12 Collective's Wolverine and the Marvel Legends build a figure Gladiator Hulk.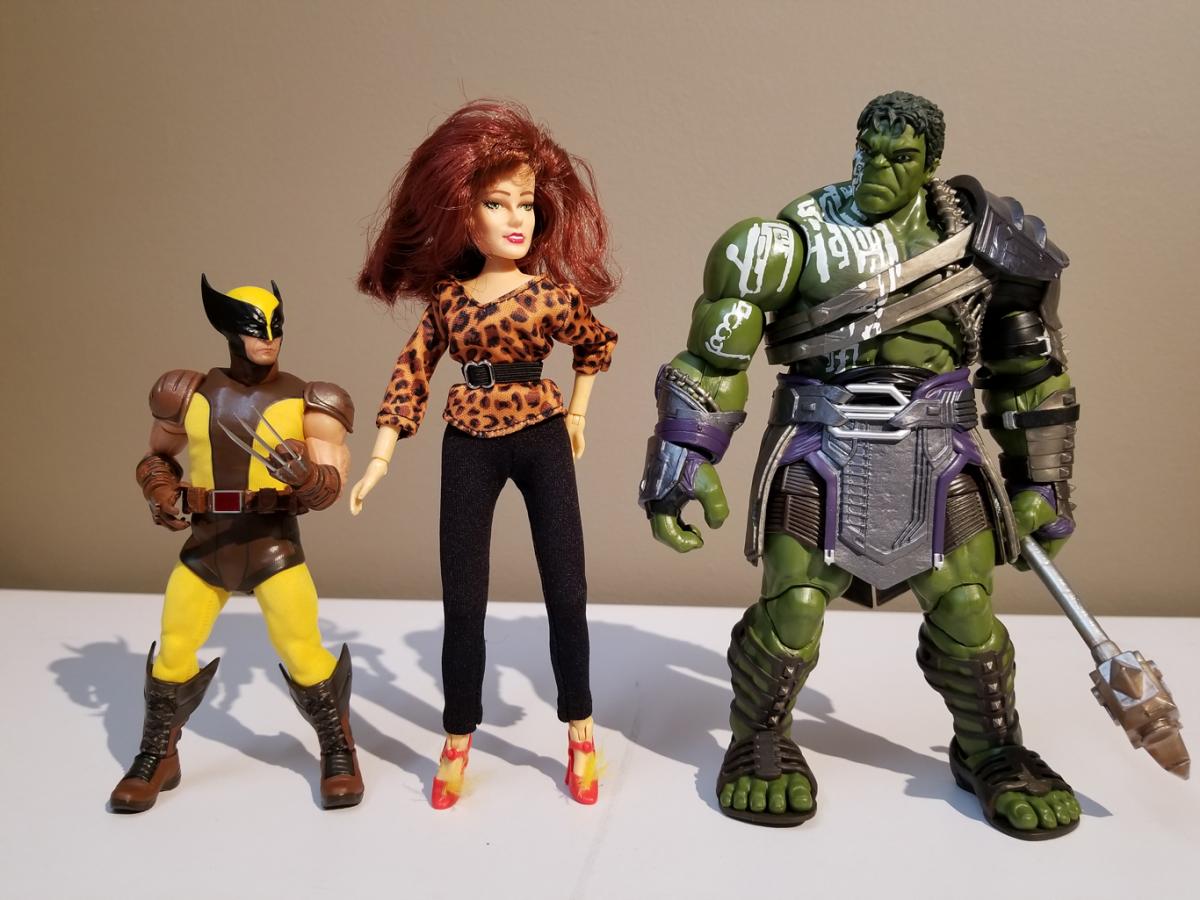 And 1:12 Collective Wolverine and Bandai's SHFiguarts Rey, as Figuarts run about 5-1/2 inches for their average height.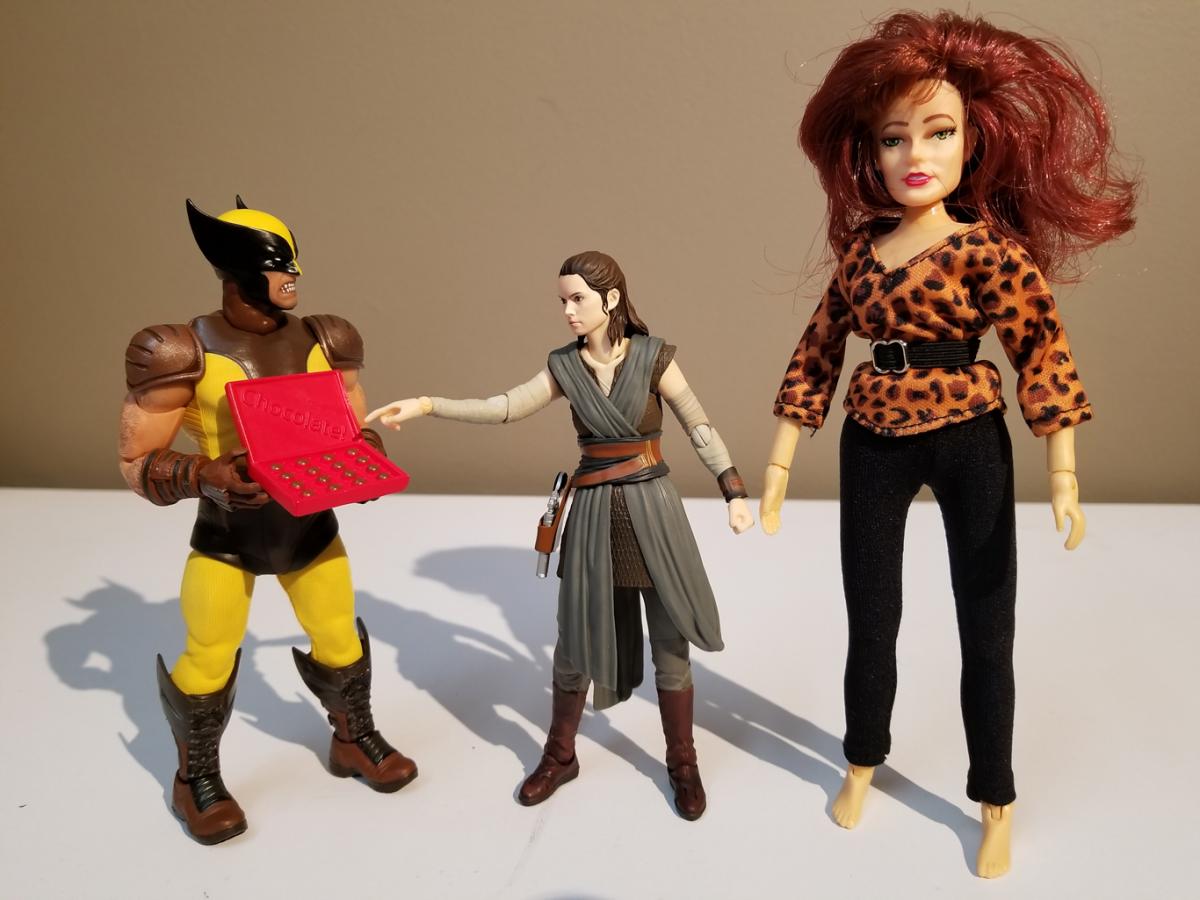 Verdict: Peg is a good figure. The body and articulation is great for the price, the soft goods are durable and the stitching is good for the scale - I see a lot of custom potential. The cartoonish likeness is good with a great paint job, and Mego will stand out amongst the many collectibles out there.
My preferred Bundy is Kelly, but Peg is the perfect choice to showcase the line. This is a desk friendly piece of pop culture that is recognizable and can start conversations, to hook other people into collecting the things they like, and soon you'll have an army of Mego fans, relapsed or new. And most importantly, and the reason I kept stalling on this review, you can play with it. Posing is fun and therapeutic. You can take pictures and join the Articulated Comic Book Art community with Peggy Bundy or Jeannie and Major Nelson. I look forward to the photography community that emerges from the shared universe of Mego.
My gut reaction to the Mego revival was that Mego wasn't my thing. However, I said the same thing about Funko Pops, and now I collect some of those. I've compared Pops to Mego figures from the start because I think that market is all you need to know about the revival.
Mego has an array of brands to choose from, and we all know people who have dismissed action figures until they learn something they like has a figure, and now you've ensnared them. I see that with Mego. My friends are always wish listing Mego Buffy, Mego Arrowverse, Mego Westworld, Mego True Blood, Mego The Office.
This is it. Clear out some display space, because even if you're cynical, with a dragnet this wide, there will be a Mego of something that interests you, and you will buy it.