The 50 Most Expensive Movies Ever Made
FTC Statement: Reviewers are frequently provided by the publisher/production company with a copy of the material being reviewed.The opinions published are solely those of the respective reviewers and may not reflect the opinions of CriticalBlast.com or its management.
Submitted by

Anonymous

on Fri, 04/29/2016 - 08:20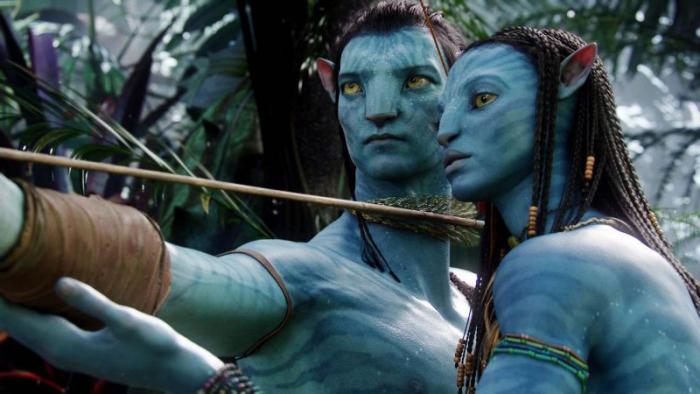 Posted on April 28, 2016 by Natalie Morin
Making a successful movie is no easy task. Though audiences and critics laude films with elaborate visual effects, stunning views and star-studded casts, all of those elements cost millions of dollars.
And movies are only getting more expensive. Back in 1991, "Terminator 2" garnered buzz by becoming the most expensive film ever produced, costing $178 million (inflation-adjusted). The following installment in 2003, "Terminator 3: Rise of the Machines," cost over $250 million to produce (inflation-adjusted) — and it doesn't even crack the current top 10 most expensive films.
Using data from IMDb, PrettyFamous ranked the most costly movies ever made by their estimated inflation-adjusted budgets. The entertainment data site, part of the Graphiq network, used IMDb's estimated production budgets and then used Consumer Price Index data to adjust the values for inflation. PrettyFamous ranked the movies by estimated budget and used profit values to break ties.
#50. Van Helsing
(2004)
Inflation-adjusted budget: $201,699,947
Loss: $51,111,947
#49. Monsters University
(2013)
Inflation-adjusted budget: $204,442,880
Profit: $69,993,120
#48. Iron Man 3
(2013)
Inflation-adjusted budget: $204,442,880
Profit: $211,647,120
#47. Armageddon
(1998)
Inflation-adjusted budget: $204,530,552
Profit: $88,554,448
#46. Indiana Jones and the Kingdom of the Crystal Skull
(2008)
Inflation-adjusted budget: $204,615,913
Profit: $144,342,087
#45. The Dark Knight
(2008)
Inflation-adjusted budget: $204,615,913
Profit: $384,142,087
#44. Transformers: Dark of the Moon
(2011)
Inflation-adjusted budget: $206,437,034
Profit: $164,814,966
#43. The Golden Compass
(2007)
Inflation-adjusted budget: $206,729,751
Loss: $126,605,351
#42. The Polar Express
(2004)
Inflation-adjusted budget: $208,003,070
Profit: $23,919,930
#41. Transformers: Age of Extinction
(2014)
Inflation-adjusted budget: $211,238,341
Profit: $34,463,659
#40. Green Lantern
(2011)
Inflation-adjusted budget: $211,730,291
Loss: $88,885,291
#39. Cars 2
(2011)
Inflation-adjusted budget: $211,730,291
Loss: $10,014,291
#38. Battleship
(2012)
Inflation-adjusted budget: $216,772,163
Loss: $149,496,763
#37. Toy Story 3
(2010)
Inflation-adjusted budget: $218,413,619
Profit: $232,645,381
#36. The Chronicles of Narnia: The Lion, the Witch and the Wardrobe
(2005)
Inflation-adjusted budget: $219,476,498
Profit: $134,518,502
#35. The Lone Ranger
(2013)
Inflation-adjusted budget: $219,776,096
Loss: $128,936,496
#34. Oz the Great and Powerful
(2013)
Inflation-adjusted budget: $219,776,096
Profit: $19,203,904
#33. Troy
(2004)
Inflation-adjusted budget: $220,609,317
Loss: $53,456,317
#32. Quantum of Solace
(2008)
Inflation-adjusted budget: $221,206,393
Loss: $35,870,393
#31. Terminator Salvation
(2009)
Inflation-adjusted budget: $221,996,206
Loss: $83,554,206
#30. 2012
(2009)
Inflation-adjusted budget: $221,996,206
Loss: $38,491,206
#29. Transformers: Revenge of the Fallen
(2009)
Inflation-adjusted budget: $221,996,206
Profit: $222,179,794
#28. The Hobbit: The Desolation of Smaug
(2013)
Inflation-adjusted budget: $229,998,240
Profit: $32,840,760
#27. Man of Steel
(2013)
Inflation-adjusted budget: $229,998,240
Profit: $66,073,760
#26. Men in Black 3
(2012)
Inflation-adjusted budget: $233,367,161
Loss: $48,571,161
#25. The Amazing Spider-Man
(2012)
Inflation-adjusted budget: $238,553,098
Profit: $31,929,902
#24. Cleopatra
(1963)
Inflation-adjusted budget: $242,139,777
Profit: $207,276,223
#23. Wild Wild West
(1999)
Inflation-adjusted budget: $242,991,837
Loss: $81,095,837
#22. Spectre
(2015)
Inflation-adjusted budget: $246,152,554
Loss: $46,078,554
#21. Superman Returns
(2006)
Inflation-adjusted budget: $246,872,956
Loss: $11,671,956
#20. X-Men: The Last Stand
(2006)
Inflation-adjusted budget: $248,054,167
Profit: $27,458,833
#19. The Chronicles of Narnia: Prince Caspian
(2008)
Inflation-adjusted budget: $248,857,192
Loss: $92,972,192
#18. Batman v Superman: Dawn of Justice
(2016)
Inflation-adjusted budget: $250,000,000
Profit: $61,330,000
#17. Avengers: Age of Ultron
(2015)
Inflation-adjusted budget: $251,176,076
Profit: $207,823,924
#16. The Hobbit: The Battle of the Five Armies
(2014)
Inflation-adjusted budget: $251,474,216
Profit: $3,929,784
#15. Spider-Man 2
(2004)
Inflation-adjusted budget: $252,124,934
Profit: $216,327,066
#14. King Kong
(2005)
Inflation-adjusted budget: $252,397,972
Profit: $12,211,028
#13. Terminator 3: Rise of the Machines
(2003)
Inflation-adjusted budget: $258,839,130
Loss: $65,181,130
#12. The Dark Knight Rises
(2012)
Inflation-adjusted budget: $259,296,846
Profit: $203,289,154
#11. The Avengers
(2012)
Inflation-adjusted budget: $259,296,846
Profit: $384,088,154
#10. Avatar
(2009)
Inflation-adjusted budget: $263,065,504
Profit: $577,068,496
#9. Pirates of the Caribbean: On Stranger Tides
(2011)
Inflation-adjusted budget: $264,662,864
Loss: $10,673,864
#8. Pirates of the Caribbean: Dead Man's Chest
(2006)
Inflation-adjusted budget: $265,772,321
Profit: $231,823,679
#7. Waterworld
(1995)
Inflation-adjusted budget: $273,445,538
Loss: $136,261,538
#6. John Carter
(2012)
Inflation-adjusted budget: $273,506,313
Loss: $198,091,013
#5. Harry Potter and the Half-Blood Prince
(2009)
Inflation-adjusted budget: $277,495,257
Profit: $56,077,743
#4. Tangled
(2010)
Inflation-adjusted budget: $283,937,704
Loss: $65,684,704
#3. Spider-Man 3
(2007)
Inflation-adjusted budget: $296,312,643
Profit: $88,432,357
#2. Titanic
(1997)
Inflation-adjusted budget: $296,737,695
Profit: $675,778,305
#1. Pirates of the Caribbean: At World's End
(2007)
Inflation-adjusted budget: $344,549,585
Profit: $9,183,415
Recent Tweets
Top Ten Most Popular Ever