The Longbox Short-List - Week of August 16, 2017
FTC Statement: Reviewers are frequently provided by the publisher/production company with a copy of the material being reviewed.The opinions published are solely those of the respective reviewers and may not reflect the opinions of CriticalBlast.com or its management.
Submitted by

Mike 'Ace' Maillaro

on Tue, 08/15/2017 - 03:00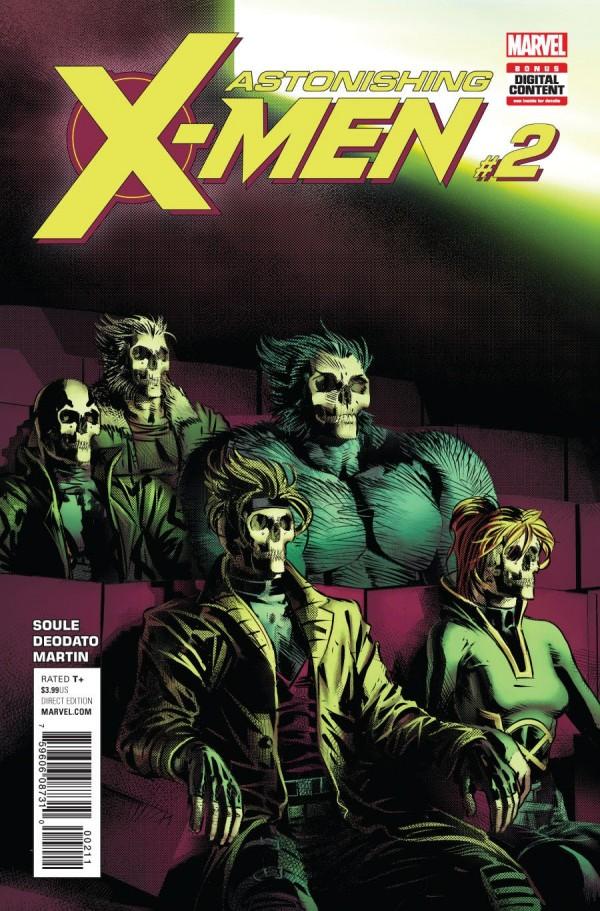 Welcome back to Critical Blast's weekly look at what new comics you should check out each week.   Just a warning, I make these picks pretty much a week BEFORE I actually get to read any of these comics, so if something is a stinker, I take no blame on that.  Let's get to it!
---
DARK NIGHTS METAL #1 - Not thrilled that DC's latest event seems to be suggesting that Batman is not only the center of the DC Universe, but different Batmans make up the center of the entire DC multiverse.  METAL and the various lead-in books have been mostly entertaining, I just hate seeing Batman in the spotlight all the time.
FUTURE QUEST PRESENTS #1 - YES!!  So glad to get more FUTURE QUEST.  FUTURE QUEST was much better than I was expecting, and I was definitely hoping we would get more.  The solicit for this one sounds like exactly what I would want "Space Ghost and his young wards Jan and Jace team up with the Herculoids to rebuild the mighty Space Force."
ULTIMATES 2 #100 - Kind of odd to be getting a 100th issue since the current version of Ultimates has no connection at all to the Ultimate Universe version.  The cover to this one does suggest that the original Ultimates will be showing up in some capacity.  Curious how that will work.
SILVER SURFER #13 - This issue marks the end of Dan Slott and Mike Allred's run on SILVER SURFER.  Surfer was actually my first favorite comic book character, and I've been enjoying the story of Silver Surfer and Dawn.   Slott and Allred have been hyping up this ending for a while.  I will be sad to see the series end, but still very much looking forward to this one.
GREEN LANTERNS #29 - Jessica and Baz have been sent in time to meet the original Green Lanterns.  GREEN LANTERNS has been one of my favorite DC REBIRTH series, and the current arc has been one of the better arcs of an already great series.
SPIDER-MEN II #2 - I have to admit, I didn't really love the first issue here.  It just felt unnecessary with Peter and Miles already having a major presence in each other's books.  I really don't care too much about the Miles Morales of Marvel Prime. 
DIVINITY #0 - A couple of months ago, we got a look at Valiant's history through the lens of Rai.  This time, we're getting one through the lens of Divinity.  I really enjoyed the three DIVINITY series, though I kind of think this issue just feels like navel gazing.  Hopefully this will be a strong lead in for the upcoming ETERNITY.
Batman #29

Batwoman #6

Green Arrow #29

Nightwing #27

Super Sons #7

Superman #29

Trinity #12

Wonder Woman #28

Micronauts Wrath Of Karza #4 (Of 5)

Revolutionaries #7

Rom #12

Star Trek The Next Generation Mirror Broken #3 (Of 6)

Uncle Scrooge #29

Curse Words #7

I Hate Fairyland #15

Invincible #139

All-New Guardians Of The Galaxy #8

Amazing Spider-Man Renew Your Vows #10

Astonishing X-Men #2

Generation X #5

Generations Wolverine And All-New Wolverine #1

Invincible Iron Man #10

Luke Cage #4

Mighty Thor #22

Monsters Unleashed #5

Secret Empire Brave New World #5 (Of 5)

Star Wars #34

Star Wars Poe Dameron #18

Totally Awesome Hulk #22

U.S.Avengers #9

X-Men Blue #9

Secret Weapons #3 (Of 4)
Recent Tweets
Top Ten Most Popular Ever