The Longbox Short-List - Week of August 30, 2017
FTC Statement: Reviewers are frequently provided by the publisher/production company with a copy of the material being reviewed.The opinions published are solely those of the respective reviewers and may not reflect the opinions of CriticalBlast.com or its management.
Submitted by

Mike 'Ace' Maillaro

on Tue, 08/29/2017 - 06:53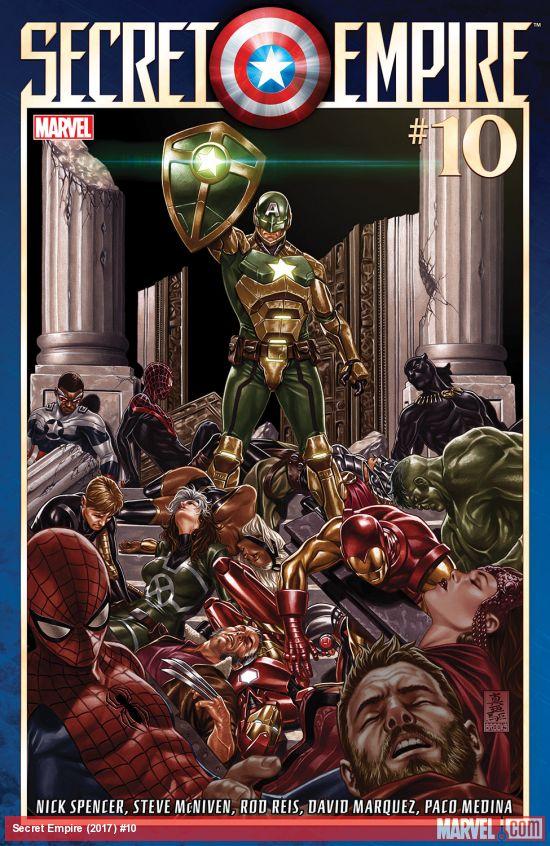 Welcome back to Critical Blast's weekly look at what new comics you should check out each week.   Just a warning, I make these picks pretty much a week BEFORE I actually get to read any of these comics, so if something is a stinker, I take no blame on that.  Let's get to it!
---
Fifth week! Always a bit of a smaller week back in the day, but that has changed in recent years. It's still a relatively short list this week though.
YOUR PAL ARCHIE #2 – I really enjoyed these "new" stories in the classic Archie style. Just a real fun book, and I hope that Archie remembers that COMICS NEED TO BE FUN! It just feels like they have been cutting down all their fun books lately like JUGHEAD and JOSIE AND THE PUSSYCATS. Definitely would like to see more like YOUR PAL ARCHIE. The current ARCHIE series has been very good with their current darker angle, but it's just not quite what I read ARCHIE for.
SECRET EMPIRE #10 – Surprised to see SECRET EMPIRE #10 come out the week after issue 9. In the past, Marvel hasn't always been so great about getting events out on time. I guess it's true what they say about fascists getting the trains to run on time. SECRET EMPIRE was a very good event with some real memorable moments. Curious how this leads into LEGACY and what comes next for the Marvel universe.
STAR WARS JEDI OF THE REPUBLIC MACE WINDU #1 – One thing they have done really well with the Star Wars comics is that the art looks exactly like the actors. So I am excited to see a picture perfect Samuel L. Jackson in this mini-series. On top of that, the comics are typically great reads too, and Mace doesn't get a lot of coverage (even the novel about him is no longer canon) so this should be fun.
SUPERGIRL ANNUAL #1 – This actually might be my last issue of this series. It's not even a bad series, just kind of dull at times, and I just can't find a reason to keep it on my pull list. BLUE BEETLE finds itself in the same position.
SAVAGE DRAGON #226 – They might have to change the title of this book since Dragon is dead. Not like that's a huge issue as his son Malcolm has been the star of the last 40 issues or so, but it was still a bit of a shock to see Dragon die last issue. But it was definitely a great send off.
Previews #348
Animosity #9
Jimmy's Bastards #3
Normals #4
Go Go Power Rangers #2
Justice League Of America #13
Red Hood And The Outlaws Annual #1
Supergirl Annual #1
G.I. JOE #8
G.I. JOE A Real American Hero #243
Black Magick #7
Saga #46
Spawn #277
America #6
Deadpool #35
Generations Hawkeye And Hawkeye #1
Infamous Iron Man #11
Jean Grey #6
Mighty Captain Marvel #8
Moon Girl And Devil Dinosaur #22
Star Wars #35
Uncanny Avengers #26
X-Men Blue #10
Rapture #4 (Of 4)
Recent Tweets
Top Ten Most Popular Ever