The Longbox Short-List - Week of February 14, 2018
FTC Statement: Reviewers are frequently provided by the publisher/production company with a copy of the material being reviewed.The opinions published are solely those of the respective reviewers and may not reflect the opinions of CriticalBlast.com or its management.
Submitted by

Mike 'Ace' Maillaro

on Tue, 02/13/2018 - 09:28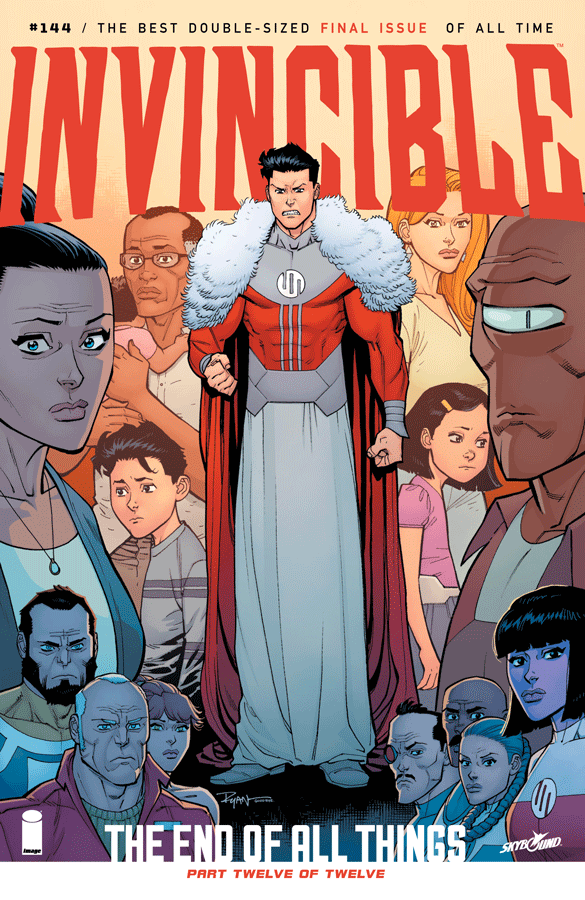 Welcome back to Critical Blast's long-running weekly look at what new comics you should check out each week.   Just a warning, I make these picks pretty much a week BEFORE I actually get to read any of these comics, so if something is a stinker, I take no blame on that.  Let's get to it!
---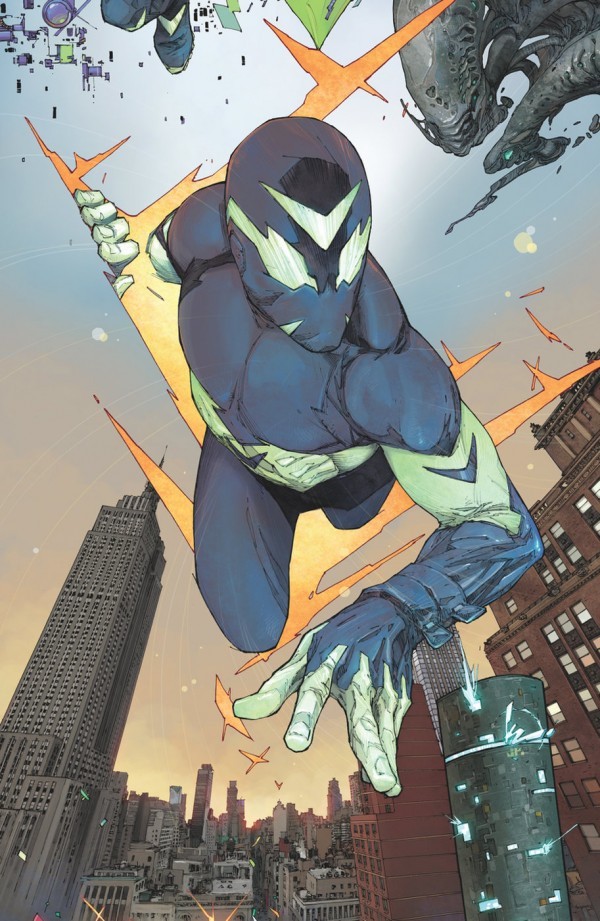 Lots to talk about this week…But there is one book that has to get the top spot…
INVINCIBLE #144 – INVINCIBLE has been around so long that I have actually stopped reading comics twice during it's run. But both times, as soon as I got back reading into comics, pretty much INVINCIBLE was the first book I caught back up on. Issue 144 brings INVINCIBLE to an end…and it's going to be real weird to have it not comics out every month. INVINCIBLE truly is a masterpiece of superhero storytelling, and I can't wait to see what Kirkman has in store for us next.
MARVEL TWO-IN-ONE #3 – This book has been a real surprise. I do think that Chip Zdarsky's can be a little over the top at times, and I tend to lose interest in his titles after a few issues. But TWO-IN-ONE has been some of the best Fantastic Four work I've read in a very long time. Reed Richard's prank on Doom in the second issue is one of the most endearing moments I've read in comics in a long time.
SIDEWAYS #1 – Another of DC"s "new hero" books. SIDEWAYS seems to have a lot of potential. Other than TERRIFICS, it is probably the post-Metal book I am most interested in. "During the events of DARK NIGHTS: METAL, high school junior Derek James accidentally fell through a rift into the dark matter dimension! Now, as Sideways, he can create rifts in midair to leap through dimensions at will! But with that much power comes great liability—and cracks are starting to form in the fabric of the space-time continuum…"
SKYBOURNE #5 – I legit forgot this book even existed! SKYBOURNE is a modern day story of Merlin and Excalibur. The first four issues were a lot of fun, and I'm glad that Frank Cho finally got around to finishing it.
COLD WAR #1 – In the far future, people who choose to have their bodies cryogenically frozen have been brought back to life as soldiers to fight an unknown war. This is the newest book from AfterShock and sounds like it could be a real good one.
STAR WARS THRAWN #1 – I am a long time fan of Star Wars Extended Universe, so I was happy that they brought Thrawn back in the new canon. If I heard correctly, this is a comic book adaptation of the THRAWN novel that came out last year. It wasn't a bad book, but just wasn't all that memorable. Hopefully the comic is something else or at least can put a fresh spin on the story.
DARK KNIGHTS RISING THE WILD HUNT #1 – DARK KNIGHTS METAL has been a tricky one for me. I do like a lot of what they are doing, but with the new hero books being set after METAL not to mention DOOMSDAY CLOCK, it just doesn't feel like METAL will have any real long-term impact on the DC Universe. I really hope I am wrong about that. Last issue of METAL introduced us to more dark universe characters, and this issue should focus some of them, so it's worth picking up.
Animosity Evolution #4
Babyteeth #8
Archie #28
Action Comics #997
Batgirl And The Birds Of Prey #19
Detective Comics #974
Flash #40
Hal Jordan And The Green Lantern Corps #38
Justice League Of America #24
New Super-Man And The Justice League Of China #20
Red Hood And The Outlaws #19
Scooby Apocalypse #22
Suicide Squad #35
Titans #20
Wonder Woman #40
G.I. Joe A Real American Hero #248
Curse Words #11
Kick-Ass #1
Mage The Hero Denied #6 (Of 15)
Youngblood #9
Amazing Spider-Man Annual #42
Amazing Spider-Man Renew Your Vows #16
Avengers #680
Ben Reilly The Scarlet Spider #14
Cable #154
Captain America #698
Despicable Deadpool #294
Doctor Strange #385
Falcon #5,
Ms. Marvel #27
Old Man Hawkeye #2 (Of 12)
Old Man Logan #35
Punisher #221
Star Wars Darth Vader #11
Star Wars Poe Dameron #24
Weapon X #14
X-Men Blue #21
Bloodshot Salvation #6
Ninja-K #4
Recent Tweets
Top Ten Most Popular Ever