Cheap Pops - Wrestling News & Views - May 1, 2016
FTC Statement: Reviewers are frequently provided by the publisher/production company with a copy of the material being reviewed.The opinions published are solely those of the respective reviewers and may not reflect the opinions of CriticalBlast.com or its management.
As an Amazon Associate, we earn from qualifying purchases. (This is a legal requirement, as apparently some sites advertise for Amazon for free. Yes, that's sarcasm.)
Submitted by

Critical Blast Staff

on Sun, 05/01/2016 - 08:57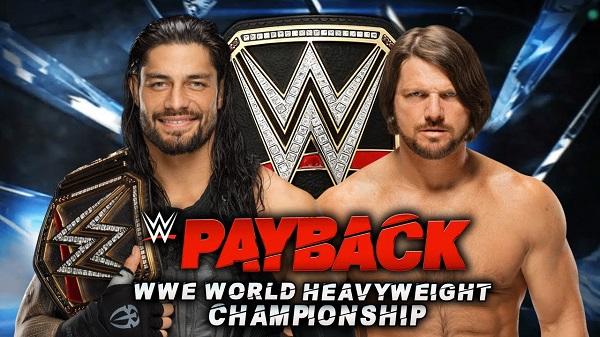 Cheap Pops - May 1, 2016
This week!
Interview with Shining Edward Jackson

Payback Predictions

Does Vince Russo belong in the Hall of Fame?

Spotlight on Kayfabe News

NXT Results

Lucha Underground Results
---
Mike Maillaro: Quick programming note.  I took a lot of pictures of video of last night's WrestlePro show.  But we wanted to get this week's column up before Payback so our predictions were relevant, so we will be putting up those results in next week's column.  It was a hell of a show, and you should be ashamed of yourself if you missed it.
---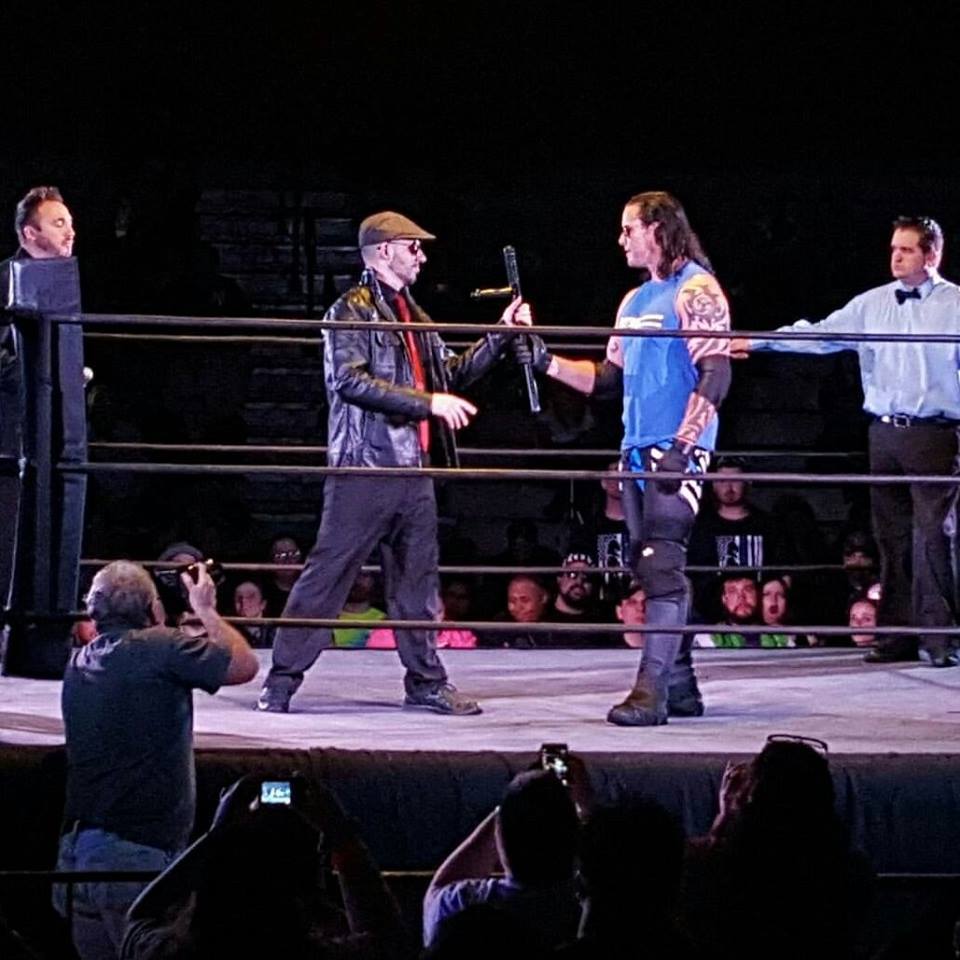 Interview with "Shining" Edward Jackson
Everyone loves to hate the bad guys. In WrestlePro, "Shining" Edward Jackson is the manager of the EJ5, a faction of WrestlePro's most notorious wrestlers. Recently, Jackson ended up screwing the team's big man, Fallah Bahh out of a victory, and embraced Chris Payne as the newest member of the EJ5.  In between cutting big deals and making that mad money, Jackson found time to sit down with us for this interview:
1) So break it down for me.  How does someone go from doing a wrestling podcast to becoming the leader of the Edward Jackson Five?
   I had a bit of a pro wrestling background, but I wasn't involved in the business for many years.  Doing the Shining Wizards Podcast lead me to meeting the owners of PWS at the time.  Without giving too much away, they saw my obvious talents behind the scenes and thought it would be a good fit to have me in front of the curtain as well.  It was the best choice they ever made.  And here I am.
2) Growing up, were you a fan of wrestling?  If so, who were your favorites?
My earliest memory of wrestling was watching King Kong Bundy squash Hulk Hogan on SNME.  After that I was hooked.  Some of my favorites were Mr. Perfect, Owen Hart, Bret Hart and Shawn Michaels.
3) Outside of being the leader of the greatest faction in wrestling (hey, there is a reason we call our column Cheap Pops), what else do you do behind the scenes at WrestlePro?
        I am an extremely creative individual.  PWS and now WrestlePro know that, and I was put into positions where I was allowed to let my creativity SHINE.  Now that I am the leader of the EJ5, my main focus behind the scenes is solely EJ5 Business.  We have our own locker room, we have people that go out and get us food, drinks or whatever else we need.  We don't talk to anyone about anything while we're back there.  EJ5 is a family and family sticks together.  Besides winning matches and causing trouble, our main priority is getting paid.  That's the only time we really communicate with the owner.
4) Edward Jackson is a guy you really want to see get his ass kicked.  How easy is it for you to turn on "Edward Jackson" mode?
         It's super Easy, that's me.  I might seem like a pretty cool guy one on one, but that's because I'm probably working you and want something from you (like being asked to do this interview so I can put myself over)  
5) Who are your biggest influences in wrestling and out of wrestling?
        Bobby Heenan is the master, Mr. Fuji was super devious and used a lot of great tricks, and Paul Heyman is an incredible talker.  I study those three men daily, they're the masters of their craft and imo there's no better than those three.
6) ) Favorite moment in your career so far?
          Honestly, it was throwing Jackson Powder in Fallah Bahh's face and welcoming Chris Payne into the EJ5.  Fallah Bahh became the People's Panda and embraced their love, losing focus on the important things.  I still think Fallah is the best big guy in Pro Wrestling.  He has no family though.  He had us, but I truly believe the love of the people confused him and he lost focus.  It's a tough pill to swallow, but I don't see the people swinging chairs or canes at men twice their size to help Fallah when he's out there.  I have taken a lot of abuse for Fallah Bahh, and I was repaid not with love but with betrayal and Fallah Smacking his head like a moron to the cadence of the people's Bahh chants.
7) Which WrestlePro (or non-WrestlePro) guys would you like to work with?
        The EJ5 has worked with a who's who of Pro Wrestling.  Some names we haven't worked with yet and would like to…The Young Bucks, the Hardy's, Chris Dickinson, Da Hit Squad just to name a few.  If you're a name and you're making money, we're coming after you so we can make an even bigger name for ourselves and better money.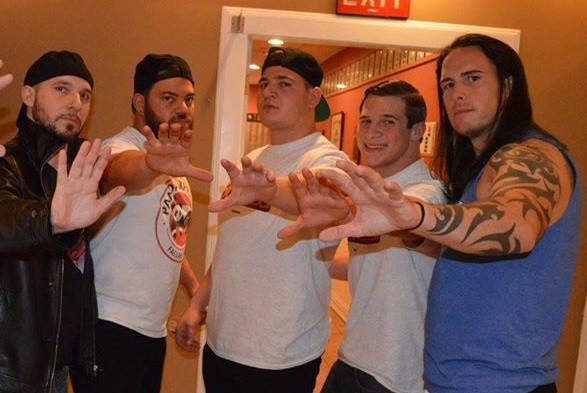 8) What can we expect from the EJ5 in the next few months?
         Amazing promos, awesome tag team matches with the Bodies, my nephew Buster Jackson showing everyone why he's the best young talent in that locker room right now…I'm really excited to show the wrestling world who Chris Payne really is.
9) Shining Wizard podcast has been around since November 2011...how do you guys possibly find 2 hours worth of material to talk about every week?  I can barely find time in the week to listen to the podcast, much less make one!
       It's easy, we are life long friends…we can talk about how bad Wizards Tony is on the show for 2 hours if we wanted to.  It's never a struggle finding things to talk about.  We have great chemistry, and enjoy each other's company…for the most part. We have NEVER missed one week of original programming.  EVERY week for over 4 years there has been a new episode of the Shining Wizards.  We are very proud of that.
10) Outside of the wrestling business, what are your other interests?
          Honestly, this is all I have ever wanted to do. I am interested in having a goal and doing anything it takes to accomplish that goal.  When I am motivated there truly is no stopping me.  Like I said earlier, I am a very creative person.  I'm very sharp, and I'm always a few steps ahead of everyone else.  I am honestly interested in making as much money as possible while doing the things I love the most.  On my down time (which is rare) I try to catch up on shows like The Walking Dead, and Game of Thrones, and take my family out to nice dinners.
11) Why should someone come out to a WrestlePro show?
          Wrestle Pro has an amazing mix of characters, wrestlers and legends.  It's not your typical local wrestling show.  We utilize video screens which play custom entrance videos for all the talent.  We air live backstage promos and video packages.  The presentation itself screams big time.  A lot of thought goes into WrestlePro shows.  We have great wrestling, fun characters, legends, fun rivalries, and a very hungry locker room.  Plus, the Create a Pro Wrestling Academy has produced some of the best talent on the scene today.  You get your money's worth when you go to a WrestlePro show.
---
Payback Predictions
Mike: Full disclosure. I completely forgot this PPV was this weekend.  I honestly have not been watching much WWE lately (outside of NXT), and really thought this was next week until I saw someone else talking about it.
1P    Kalisto (c) vs. Ryback    Singles match for the WWE United States Championship
Mike: Wait...didn't I already ignore this match in the pre-show LAST month at Wrestlemania?  Since WWE can't be bothered to give me a new match for the pre-show, I can't be bothered to type new comments:  
"This is a title match?  At Wrestlemania Payback?  Man...not quite Shawn Michaels Vs Razor Roman or Randy Savage Vs Ricky Steamboat (and yes, I know those were both for the IC title).  I actually like Kalisto, but I just don't see this as a great match.  Ryback is basically just a big lug.  I do think he can put on entertaining matches with the right opponent (like CM Punk), but he's just not quite intimidating enough to sell the whole David and Goliath thing I assume this match is going for.  I think Kalisto will likely be keeping the title."
Josh Pollard: Pretty much exactly what you said except Ryback will win because it's the lamer option. I really wanted to like Ryback/Kalisto at Wrestlemania more than I did (and it was amusing seeing Ryback be...er, amused at the little guy doing things until he got caught napping), but yeah. Kalisto could be the new Rey Mysterio, but this isn't WCW and short guys get treated like crap. Oh well.
Chris Delloiacono: I agree with you on the big man thing, Josh.  That's usually the way it goes, but I don't think so this time.  They don't do much with Kalisto, yet Ryback is utterly useless. Plus he just ran his mouth about his position on the card, so he's not getting out of this undercard hell.
Mike's Prediction: Kalisto
Josh's Prediction: Ryback
Chris's Prediction: Kalisto
2    Roman Reigns (c) vs. AJ Styles    Singles match for the WWE World Heavyweight Championship
Mike: You know, I was a little disappointed when they had AJ lose to Jericho at Wrestlemania, but I do appreciate the very next night, they started making AJ look like he belonged in the main event picture.  This should be a pretty good match, and I expect it to be leading towards SHIELD Vs "Bullet Club" down the road, which should be an awesome feud.  I kind of expect a non-finish to this one, especially since WWE doesn't do a lot of those.  Especially since I think putting Reigns back with Ambrose and Rollins could help get the crowd back on his side.
Josh: I would go so far as to say a Shield reunion is probably the only thing that can bail out Roman's career at this point. When you are up against Queen of Hell Stephanie accompanied by Cenobites screeching about how she and Triple H were coming to eat the audience's souls and you get *booed*, there is a problem.
So Reigns will win here because of course he will.
Chris: I agree with Mike.  I think this one ends in a DQ or count out.  Next month, that's when AJ probably gets pinned clean with a Superman Punch and spear.  Got to drag this out, right?
I definitely think the Bullet Club and the Shield are going to feud but I think there's a good shot that it's Finn Balor leading the BC.  Not sure what's going to happen with AJ, though.  I'm pleasantly perplexed by where this is all going.  
Mike's Prediction: Reigns wins via DQ
Josh's Prediction: Reigns
Chris's Prediction: Reigns by DQ
3    The Miz (c) (with Maryse) vs. Cesaro    Singles match for the WWE Intercontinental Championship
Josh: I'll just say that Miz is pretty damn underrated as a heel. And I'm not sure if it's even his talent or just the fact that is booked in such a way that he's a permanent down note to any feel good story WWE can manage. Sandow's push? Miz kills it. Zack Ryder miraculously becoming relevant? Miz kills it in a day. Miz is the destroyer of hope.I always liked Maryse too. Not exactly someone who tore up the ring, but she knew her character and played it to the hilt.
Oh yeah, the match. Miz since he is the Destroyer of Hope.
Chris: Destroyer of Hope is a great name for The Miz.  Why WWE doesn't get behind him in a bigger way, I just don't know.  He's an amazing heel.  That all said, Cesaro is finally getting his push.  Plus his James Bond-ish gimmick has offered an opportunity to show added charisma.  I think we see a new champ.
Mike: I honestly think The Miz is WWE's most underrated talent. He's just a natural heel.  He knows how to work the crowd perfectly.  I also love that he manages to keep in character the entire match.  His every move and gesture seems very well calculated to get a reaction.  It's no mistake that he was once their top heel and even main evented Wrestlemania, even if it was overshadowed by The Rock.  
I do like Cesaro finally having a bit of a personality, but I will admit I am still pretty bitter that Zack Ryder didn't get to have a bit of a feud with The Miz.  You could have even had Zack/Emma Vs Miz/Maryse.  I tend to think that WWE only uses Miz as a transitional champion, so I think it's very likely Cesaro wins here, though I would rather see Miz get a longer run.
Josh's Prediction: Miz
Chris's Prediction: Cesaro
Mike's Prediction: Cesaro
4    Dean Ambrose vs. Chris Jericho    
Mike: You know what could be a fun swerve?  Have Jericho end up as part of the "Bullet Club."  He's never really done the faction thing, and he did a lot of work in Japan over the years.  I am not sure it 100% fits with the story, but since I want a Bullet Club Vs Shield feud, this seems like a great place to start that.  Jericho won at Mania, so I think he likely loses here.  He usually puts over "new" talent.
Chris: The feud has been built around Shane McMahon canceling the Highlight Reel and replacing it with Dean's Ambrose Asylum.  There's been a pretty good bit of talking but it just doesn't seem important.  It's probably because neither of these guys win much anymore or do anything of real value.  It's a shame this is just a midcard afterthought.  It could be a lot more.  I agree on the finish.  Dean needs to win some big matches, so he's got to get the win right?  Let's see if WWE logic agrees.
Mike's Prediction: Dean Ambrose
Chris's Prediction: Dean Ambrose
5    Sami Zayn vs. Kevin Owens    
Josh: Hell if I know who wins, but it is so very awesome that the Steenerico feud has somehow made it to Wrestlemania and beyond. I hope these two just keep feuding forever, like how Rick Martel and Tito Santana would find each other in a Royal Rumble six years after Strike Force broke up and immediately it was on.
Chris: Nice comparison, Josh.  This should be a lengthy feud with some great matches.  I'm definitely figuring it for match of the night.  I'm going to say that Owens gets the win in an underhanded fashion, which sets up the rematch at Extreme Rules.  Damn, I'd love to see a new Ladder War between these two!
Mike: I have no idea what Josh is talking about...Who are these Steen and Generico guys?  We're talking about Sami Zayn vs Kevin Owens here.  
All joking aside, these guys always match up so well against each other.  I actually think this is the first time we'll really get to see them wrestle each other one on one with both men completely healthy in the WWE.  Definitely some potentially huge matches on this card, but I do think this one could steal the show.  Zayn hasn't had a win against Owens in WWE yet, so I am siding with Zayn.
Josh's Prediction: The viewers win
Chris's Prediction: Owens
Mike's Prediction: Zayn
6    Charlotte (c) (with Ric Flair) vs. Natalya (with Bret Hart)    Singles match for the WWE Women's Championship
Mike: It bugs me a little that this is basically the exact same match we saw in NXT about a year ago.  It also bugs me that the first feud for the new WWE's Women's Championship seems to have someone ended up involving dudes.  All that said, I think this should be a really good match.  I just would have loved a new twist to it. Maybe they could have gone with Jim "The Anvil" Neidhart (Natty's dad).  It's been forever since we've seen the big man.  As for prediction, I think WWE is still really high on Charlotte (as they should be), so they will probably keep the title on her.  I just hope they don't hot shot the title around as much as they did the Divas' title.  I do like title changes, but when the title swaps constantly, it's hard to give the title any real meaning.
Chris: I see what you're saying and you're right.  This is typical filler stuff for the months after 'Mania.  Natalya deserves a meaningful run with the title but we'll have to be happy with her being involved in something that doesn't involve flatulence or Khali.  At least there's that!
Josh: Ric turns on Charlotte, hits her with brass knuckles and pins her to win the title.
...no, I imagine Charlotte wins here since they never do anything relevant with  Nattie.
Mike's Prediction: Charlotte
Josh's Prediction: Charlotte
Chris's Prediction: Charlotte
7    Enzo Amore and Colin Cassady vs. The Vaudevillains (Aiden English and Simon Gotch) - Tag team match to determine the #1 contender for the WWE Tag Team Championship
Chris: This build has been surprisingly good.  Kudos to WWE for giving both "new" teams the big push.  Enzo & Cass are big time over already, but I don't see them winning here.  I'm guessing the Dudleyz get involved and cost them the match.  That sets up an Extreme Rules tables match or some other big showdown.  It also gives the Vaudevillains the high profile title match later on Payback.  They won't win, but it's still a nice rub.
Hey, lest we forget, New Day Rocks!  New Day Rocks!
Mike: WWE fans have been fast to embrace Enzo and Big Cass.  They seem to have no idea what to make of the Vaudevillains.  They probably could have used some intro vignettes or something like that.  I really think WWE is going to (and should) put some muscle behind Enzo and Big Cass...especially since they were never NXT champs.  I can see them winning this match, and down the road even beating New Day.  
Chris's Prediction: Vaudevillains

then

New Day
Mike's Prediction: Enzo and Big Cass
8    Dolph Ziggler vs. Baron Corbin    
Chris: They brought Corbin in with the big battle royal win at Wrestlemania, so there's no reason for him to lose here.  Dolph has obviously hit the glass ceiling in WWE and has very little upside at this point.  Corbin needs to win convincingly and start building an epic winning streak.  It's gotta be done!  This way, in 6 months to a year, he can lose the big one to Reigns or Cena.  Then he can be totally irrelevant like Rusev and countless others.
Mike: WWE really dropped the ball with Ziggler. No idea how they weren't able to do more with him.  Great look, tons of personality, huge talent in the ring.  Corbin continues to grow in leaps and bounds.  When you see Corbin's improvement even from just a year or so ago, you have to respect the WWE Developmental Program.  He could still use some work on the mike, but he's got a clearly defined character and works real solid matches.  If he continues to improve, Corbin could have a huge career ahead of him.
Chris's Prediction: Corbin
Mike's Prediction: Corbin
---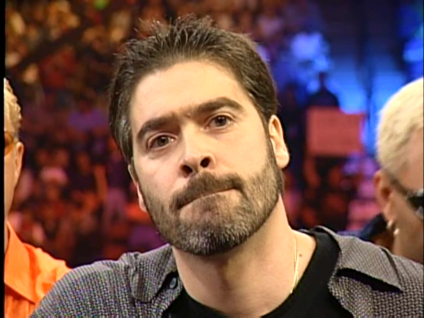 Does Vince Russo belong in the WWE Hall of Fame?
Mike:  For the most part, when we do this "Does X Belong in the WWE Hall of Fame?" section, we tend to pick figures who are pretty popular, but may not quite have reached the status of legend.  But this week, I wanted to throw a very controversial figure into the conversation.  Vince Russo.
Vince Russo started out writing for WWF Magazine, and eventually rose to be the head writer for the WWF. When he started as a writer, WWF Raw was scoring record low ratings, and during his tenure at head writer the WWF rallied back to the top with the Attitude Era, which would basically put WCW out of business once and for all.  
Now, it's always hard to measure exactly HOW much Russo is responsible for that success.   Especially since WCW tried to hire him away, and that ended up being a poison pill that caused irreparable harm to the company.  So much so that many people have speculated that WWF intentionally allowed WCW to hire him and he was working to destroy the company (something I have never believed for a second).  
I think the honest truth is more that the WWF did a better job of curbing his more ridiculous ideas.  In WCW, he seemed to have much more of a free hand to do whatever ran through his head.  
So, Hall of Fame or not?  
Josh: Not really. I think inducting a writer is kind of weird in the first place, but past that we saw in WCW that Russo was not exactly a creative genius. Whatever was going on in WWE that made the Attitude Era what it was, it certainly didn't translate once Russo got to do things free reign.
Chris: I'm with Josh on this one.  Russo certainly contributed to the Attitude Era, but it was already said how atrocious WCW was under him, and he didn't exactly do wonders for TNA either.  I don't dispute he made an impact, but Vince Russo is in no way a hall of famer.
Mike: It's interesting, because I see Russo as a bit of a one hit wonder.  BUT WHAT A HIT IT WAS. Without Russo (or someone like him), I am not so sure WWE would still be here today.  I really have been arguing this with myself all week, and I still don't have an answer.  
I agree with both of your reasons why he might not belong.  But at the same time, I can't help but realize that so much of my perception of Russo is driven by things other people have said about him (Bischoff, Jim Cornette, etc).  At the end of the day, I still have no answer.  
Chris: His behind the scenes contributions are what would put him into the Hall, but it's so hard to judge what he did in the back room.  How important was he?  We do know, when he got in front of the camera in WCW, it was an unmitigated disaster.  He was important for a time, but I don't think he did enough to be included in the Hall of Fame.
---
Kayfabe News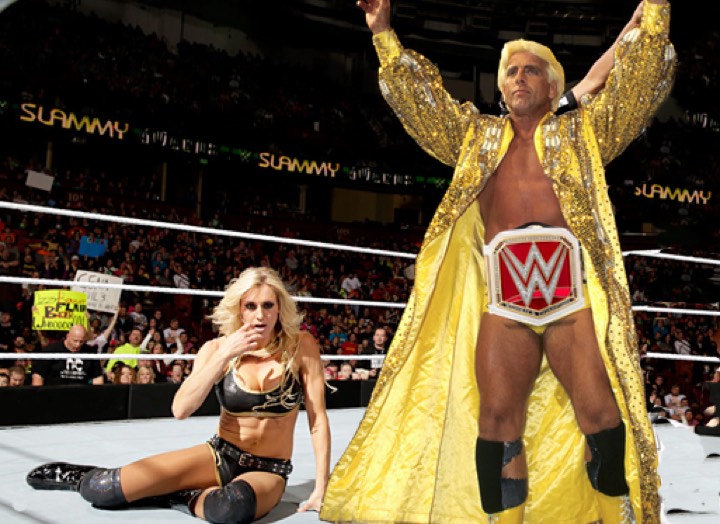 Mike: One of my favorite wrestling sites is Kayfabe News.  They are basically The Onion for Wrestling.  A few weeks ago, they posted a story claiming Wrestlemania had been cancelled because WWE had been involved in a match fixing scandal.  
But this week, they may have posted my favorite "story" yet:
Dirtiest player in game betrays daughter to snag Women's Championship
Legendary professional wrestler Ric Flair has once again lived up to his monicker as the "dirtiest player in the game" by sneak-attacking his own daughter, Charlotte, to win the WWE Women's Championship.
For months, Flair has pretended to be Charlotte's most loyal advocate and co-conspirator, but it seems that was all an elaborate subterfuge to ensure Charlotte would let her guard down.
At a WWE live event last night in Tallahassee, Charlotte issued an "open challenge to anyone in WWE" to face her for the Women's Championship.
Flair, exploiting a new loophole in WWE — that female wrestlers are now "Superstars" instead of "Divas," thus allowing impromptu intergender matches — slid into the ring and clobbered his daughter from behind with a pair of brass knuckles that had apparently been concealed in his underpants.
After pinning Charlotte (surreptitiously using the ring ropes for leverage), Flair strutted about the ring with the Women's Championship around his waist, mocking his heartbroken daughter.
Flair is scheduled to defend his championship against Becky Lynch this Monday on Raw.
---
NXT Results 4/27/16
- The show starts by talking about Samoa Joe beating Finn Balor at a house show to win the NXT Title.
- Asuka def. Eva Marie with spinning back kick.  After match, Nia Jax gets in ring and has a staredown before Asuka before retreating to the back with Eva.
- Another recap of Samoa Joe winning the NXT title in Lowell, Massachusetts.  After match, Joe said, "I told you I was the inevitable."
- The Revival def. Jeff Parker and Matt Lee with the Shatter Machine.  After match, The Revival put all other tag teams on notice.
- Hype Bros def. Blake and Murphy with Hype Ryder.  After match, The Revival attacks the Hype Bros.
- Carmella def. Aliyah with leg lock triangle
- Elias Samson is backstage.  He's asked about his match with Shinsuke Nakamura.  He promises to show Nakamura what he's made of.
- Shinsuke Nakamura def. Elias Samson with Kinshasa.  
Mike: Eva is continuing to show improvement, but she really looks slow in the ring. Real uncertain in her movements.  This wouldn't have been a terrible match if Eva was able to speed the pace up a bit.  Even Asuka seemed uncertain how to make the pacing work here.  It really felt like this match took forever.  I usually prefer when matches are given more time, but this one really needed to be much shorter.  At the 10 minute mark, I pretty much zoned out entirely to edit next week's interview with Craven Varro (which might be our best one yet).
Chris: Eva Marie is definitely watchable now.  She's exactly the type of wrestler that belongs in developmental.  The match was fine, and it did set up Nia vs. Asuka, which was obviously going to happen sooner than later.  I just wish they hadn't jobbed Nia out to Bayley.  In hindsight, that was a pretty stupid move.
Mike: During The Revival match, I give a lot of credit to Matt Lee. Despite the fact his team was getting crushed, he still managed to have a ton of personality, yelling loudly about The Revival cheating.  He even got a "Defense" chant going.  Not bad for a jobber!
Chris: Not bad, but when your show is less than sixty-minutes, a total waste of television minutes.
Mike: Man, what happened to Blake and Murphy?  Those guys really fell down the card quick.  For a while, they were the tag champs, but since then, I don't think they've even won a match.  It almost seems like the rest of the tag division lapped them.  This was a decent match, but there was really just nothing from the crowd, and understandably so.  This was the best match in a show full of mediocre matches.
Chris: Blake got a DUI back in November and they dropped the titles right after.  I don't know if this losing streak is still punishment, but Murphy may be dealing with the downside of his partner's indiscretion.
Mike: What I will never understand is why after a NXT Takeover, we usually get several mediocre episodes of NXT in a row.  I know this show was taped during WWE Axxess, so that explains the dead crowd, but this episode was unbearably dull.  I was staring at the clock for most of the show wondering "Is this almost over?"  It just feels like these bad shows kill any momentum NXT could get from their Takeover shows, which are always excellent.
Chris: NXT hasn't been the same since the specials started airing.  You occasionally get special matches on the show, but pretty much all the really good stuff comes on Takeover.  It's a slog!  Of course, once the specials hit, woohoo!  It's time for some damn fine wrestling!
---
Lucha Underground Results - April 27, 2016
- Steel Cage Match for Aztec Medallion - Cage def. Johnny Mundo with Screwdriver Piledrive onto a steel chair.
- Before the Trios Title match, Dario Cueto comes out to announce that Angelico had been in an unfortunate accident and had to be rushed to the hospital,  So Ivelisse and Son of Havoc would be one man short.
- Trios Title Elimination Match - Ivelisse and Son of Havoc Vs Jack Evans, PJ Black, and Fenix Vs Joey Ryan, Castro, and Mr Cisco Vs Rey Mysterio, Prince Puma, and Dragon Azteca Jr
Ivelisse rolled up Castro to eliminate his team

PJ Black kicked Ivelisse in the head allowing Evans to pin her eliminating the champs.  

Puma tossed Dragon Azteca into the air to hit a crazy DDT on Jack Evans, and Rey finishes him off a split leg moonsault, to crown Puma, Rey, and Dragon Azteca as the new Trios Champs
- Vampiro goes to see Pentagon.  Pentagon is confined to a wheelchair from his injured from Matanza.  Vampiro demands he get up.  Pentagon is unable to.  Vampiro pours hot wax on him ordering him to get up.  Pentagon screams, but is still unable to get up. He falls to the ground.  Vamp calls him weak and slams his face into ground before walking away.
Mike: This was a real no BS episode of Lucha Underground.  Two terrific matches, one quick promo segment after the matches.  More wrestling shows need to be like this!
Chris: Lucha is the finest weekly show because they aren't saving their greatest matches for some later date or event.  The programs are almost always filled with key bouts and big events.  This week happened to be one of the best of the best.
Mike: I am a huge fan of Cage and Johnny Mundo, so I was looking forward to this match.  And it did not disappoint.  Cage just came off as a beast.  Mundo threw everything he possibly could at Cage...weapons, a C4 off the top rope AND Moonlight Drive from the top rope, and lots of interference by Taya.  But it wasn't enough to stop THE MACHINE!!  I also loved the commentary.  Striker and Vampiro talking about the history of cage matches really added to my enjoyment of the match.
I also loved Cage's crazy version of a Boston Crab where he wrapped Johnny up in the turnbuckle as he did it.  Never saw that before.  Top to bottom, this was just a terrific wrestling match.   And now I really want to see Cage take on Matanza.  Cage legitimately looks like a monster in the ring.
BTW, huge props to Taya.  It was real clear that she didn't feel all that comfortable climbing the cage, but she did it several times, and then hit a beautiful crossbody from the top of the cage.  You have to admire a performer who can put on that kind of show, even she she didn't seem to like heights.
Chris: Taya and Mundo work so well together.  They did a stellar job building up Cage's unstoppable might.  Really well done heel work.  I'm interested to see who Cage works with next.
Mike: The Trios Title match was also great.  Everyone was at the top of their game.  The beginning of the match was pure chaos, and you could tell the announcers were just willing to sit back and watch the show.  
As usual, Ivelisse showed that she can hang with the guys.  She threw a sick German Suplex on Joey Ryan.  Ivelisse is just a ridiculously impressive talent.  
Chris: Impressive is right.  Ivelisse is so hard hitting and intense that she always looks believable with the men.  By the way, I'm sad to see Havoc, Ivelisse, and Angelico drop the titles.  They've quite possibly been the best part of the Lucha for the past year, and that's a compliment that means something.  I just hope they keep all three involved in important storylines in the weeks ahead.
Mike: There were a lot of great matchups and spots throughout this match.  I really want to see Fenix face off against Dragon Azteca in a longer match.  They only had a quick face off, but it was damn impressive.  I am dying to see Dragon Azteca in a singles match.  He seems like he has a ton of talent, but so far we've only seen him in tag matches and Aztec Warfare.
My favorite moment of the match might have been when Jack Evans declared that he was the biggest bitch in the building, not Ivelisse.  It just came out of nowhere, and I could not stop laughing.