You are here
Home
›
Live Entertainment
› Justin Freer and the Sorcerer's Stone: Bringing Harry Potter's Musical Magic to Life ›
Justin Freer and the Sorcerer's Stone: Bringing Harry Potter's Musical Magic to Life
FTC Statement: Reviewers are frequently provided by the publisher/production company with a copy of the material being reviewed.The opinions published are solely those of the respective reviewers and may not reflect the opinions of CriticalBlast.com or its management.
As an Amazon Associate, we earn from qualifying purchases. (This is a legal requirement, as apparently some sites advertise for Amazon for free. Yes, that's sarcasm.)
Submitted by

RJ Carter

on Fri, 09/09/2016 - 13:55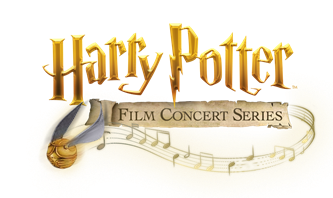 Justin Freer is performing stage magic. No, he's not pulling rabbits from his hat or sawing women into two pieces. It's much more enchanting than that.
Freer is a conductor and producer of film music, as well as the founder and president of CineConcerts, a company dedicated to the preservation and concert presentation of film, TV and media performances live with film. His current project, HARRY POTTER AND THE SORCERER'S STONE, is currently playing at the St. Louis Symphony as part of a mind-blowing concept that blends film with live music.
Tell our readers what sets what you're doing apart from your standard afternoon at the symphony.
This particular project, the Harry Potter Film Concert Series, is something that is unique for several reasons. Harry Potter is one of the most beloved franchises in entertainment history, both in literature and film and music, and it's touched so many people that I think that the opportunity to share this live music score in a way that you cannot experience anywhere else is very special. We pull out one hundred percent of the music from the movie, and we put it into a live orchestra on stage. If you can imagine a ninety-piece orchestra performing every note from HARRY POTTER AND THE SORCERER'S STONE, synchronized to film, it's a glorious experience. The movie's projected on a 40-foot big screen, and there's an opportunity to revisit these children at Hogwarts and the beginning of their adventure.
The series is, of course, starting with HARRY POTTER AND THE SORCERER'S STONE, but we are celebrating all eight movies over the course of the next several years, so it's great fun.
You have a lot of work you have ahead of you to do all eight of the films!
We sure do! We're working on building the second and third one right now. We're going to start performing those in the beginning of 2017. But right now we're focusing on HARRY POTTER AND THE SORCERER'S STONE, and what a joy -- the film is so well made. Chris Columbus did an amazing job directing this film; it was a monumental task, I think, bringing one of the most famous and cherished stories from books to the big screen. That's not easy to do, and very few people do it well.
But Chris did an amazing job. And of course John Williams' score is one of the best John's ever composed. He's a real consummate genius, and we're very lucky to be able to celebrate his music in this concert coming up.
You said this is actually synced to the film. So what is the audience actually seeing and hearing from the film? Are you muting it out, muting the dialogue so that you can play the music over it?
No, you get the film as you would see it in a movie theater. The only difference is you have a live orchestra performing all the music. The film is projected from beginning to end onto a 40-foot big screen. All the dialogue is intact, all the sound effects are intact...all of that's intact. The only thing we've pulled out is all of the music, and we perform all of that on stage live with an orchestra and choir, and it's just magnificent.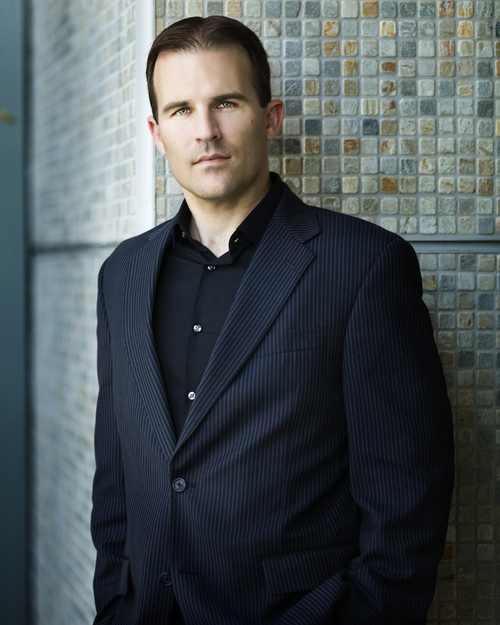 Do you have to cooperate with Warner Brothers to get a special copy without the music track?
Yes. Most of the newer movies, they'll have the track and they'll have separated music and dialogue and effects, with separate stems or separate tracks for post-production phase, which of course gives people in post-production a little bit more control to mix. Some of th films in the archives in movie studios only exist as a mono track -- which is to say everything's crunched on one singular track, and we have to go in there with some pretty top-of-the-line technology and strip out the music. In newer movies it's not so difficult, but in certain cases it's a monumental task.
Doing the whole series is enough to keep you busy for the next ten years. What's your timeline for the overall project?
Well it really depends on orchestras. Some orchestras do two or three movies every year for the next three years or so. Some orchestras are doing one per year. Some are doing two, others are doing four. It depends on the pacing. But it's so exciting to be able to share this with so many people around the world. This is going to touch a lot of our beautiful planet, and what an opportunity to share these great scores and great films with everybody ion a brand new fresh way that nobody's yet experienced. I think this is one of those things where you really have to see it to believe it.
I note among your many credits that youve done the advertising music for movie campaigns, including AVATAR. What is the advertising music? Is that substantially different from the theme of the score, or something that's just specific to the trailer?
Usually it's different from the score. Very rarely will a composer be involved that early to have music available to lend to the trailer. Sometimes it's for these very quick 30-second pieces, other times it's for these two-and-a-half minute fully blown-out trailers. But these marketing campaigns for the big blockbusters certainly have a musical voice, and marketing now is as important as it has ever been.
I would suppose that would be especially true with films that aren't sequels, where you don't have the theme of the first score to draw from. With the second or third HARRY POTTER films, you can just take the screen to black and let the first few strains float in and everyone is already excited because they know what it is they're going to see.
You speak to an interesting point. The power of musical motive, the power of musical melody...you can turn the film off and play that beautiful melody from a select instrument--immediately people know what it's from and are transported into Harry's universe, and into Hogwarts. Music can very quickly transport you, whether the screen is black or the screen has action or sadness or drama on it. Music is one of the most important elements in film.
Justin Freer will be conducting the St. Louis Symphony Orchestra as part of this concert series. For tickets and information, visit HarryPotterInConcert.com for more information
Saint Louis performance dates for HARRY POTTER AND THE SORCERER'S STONE include:
Friday, September 9, 2016, 7:00pm
Saturday, September 10, 2016, 11:00am & 7:00pm
Sunday, September 11, 2016, 2:00pm