Wendy Spinale: Through the Looking-Glass, Darkly
FTC Statement: Reviewers are frequently provided by the publisher/production company with a copy of the material being reviewed.The opinions published are solely those of the respective reviewers and may not reflect the opinions of CriticalBlast.com or its management.
As an Amazon Associate, we earn from qualifying purchases. (This is a legal requirement, as apparently some sites advertise for Amazon for free. Yes, that's sarcasm.)
Submitted by

RJ Carter

on Mon, 05/01/2017 - 10:47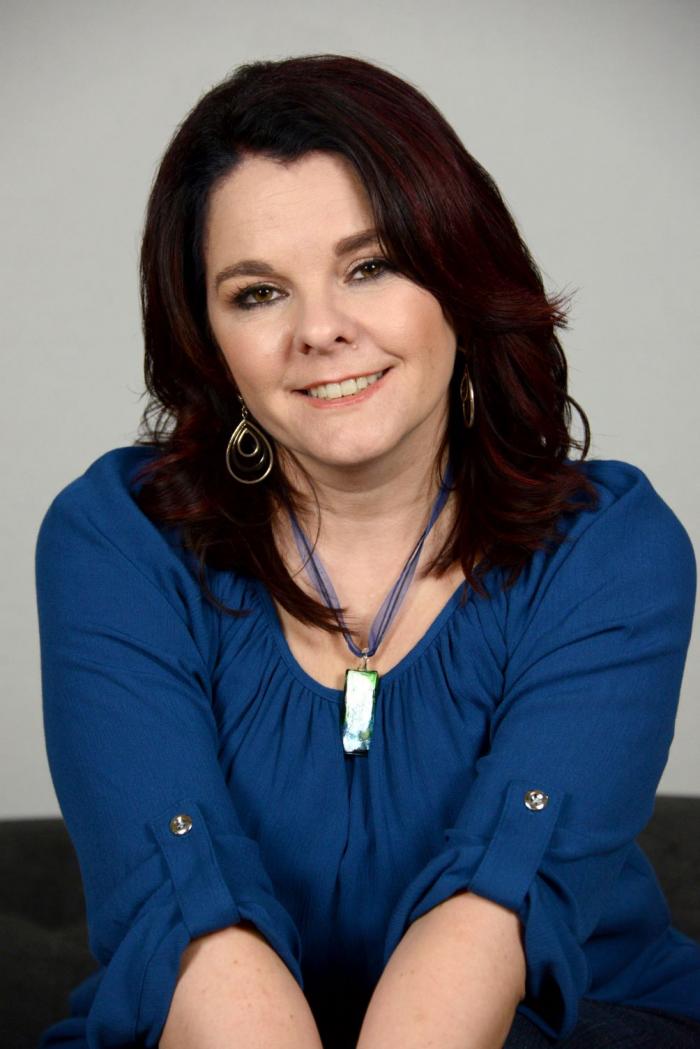 I'm a sucker for a remade fairy tale. Throw in that it's going to be a take on Lewis Carroll's Alice characters, and I'm going to be a first-in-line reader.
So when I saw that Wendy Spinale was going to follow-up her steampunk fantasy, EVERLAND, which put J.M. Barrie's characters through a dystopian steampunk adventure, with UMBERLAND, I knew I had to do more than just read the book -- I had to get inside the author's head and share some time with those characters.
Alas, I couldn't fit, so I settled for asking her questions instead.
---
How did it first occur to you to put these Victorian characters through the Steampunk engine?
I've always loved fairytales as a kid and later went on to work as an actress in Disneyland. After writing a few manuscripts that never caught anyone's attention I was about to give up when a close writing friend told me to write what I was passionate about. With my Disney background, I knew I wanted to write a fairytale, but not the sweet happily-ever-after version. In thinking about my favorite classic stories, I realized that so many of them had either Steampunk elements or props such as watches, clocks, and airships. As I plotted out my world, these dark fairytales seem to easily slip into place. The Peter and Wendy cast in London made sense, but soon after I started writing EVERLAND, I discovered that there really is a Northumberland and the Poison Garden within Alnwick's castle grounds. The Alice's Adventures in Wonderland characters in my head were begging to me to write UMBERLAND. Book three also has similar elements of Steampunk and a land that fits the cast.
 
How much planning do you put into world-building when writing something of this scale? Is it all plotted out beforehand, or do you let it evolve as you write it? (Or somewhere in between?)
When I pitched the EVERLAND series, the worlds I imagined were already established. I knew who my cast was, where they resided, and what their journey looked like. However, you'll often hear from authors that their characters take over the story. There's a lot of truth to that. In the original EVERLAND drafts my Lost Boys seriously got out of control. I had to cut two chapters because I felt like I was in a Disney Channel comedy episode. The antics the Lost Kids were pulling on one another drew away from the grim tone I had originally set. So, I think that the foundation of EVERLAND and the following books was there to begin with, but the world building happens as I continue to write and discover new things about my cast of characters.
EVERLAND (and UMBERLAND) are books where you love the characters but also get the uneasy feeling that you shouldn't ever get too attached to any of them. Have any of them been hard for you to let go?
Yes! There is a character that we lose in book two who I just love. That character was my favorite in book one. While I tried to find ways to skirt their death, I knew that their fate ended only one way. I'm still mourning their death.
There are a number of Wonderland characters in UMBERLAND, in some form or another. Are there any that you wanted to include that didn't make the cut?
With both stories, there were characters I wanted to include and tried to force them in. Ultimately, it didn't make sense. In UMBERLAND, Maddox Hadder originally had two sidekicks. Katt (aka the Caterpillar) and Marc O'hare (March Hare). Marc provided little to the story and was cut by the second draft. Katt ended up taking on a bigger role. The White Rabbit was also in the original draft, but was taken out for the same reasons.
Aside from the major characters like Peter Pan and Alice, we can see other fairy tale characters hiding in the background. Without telling us where they are, are there any characters you think are hiding too well to be readily spotted?
Yes, there are a few Lost Boys mentioned in EVERLAND that were subtle nods to another classic fairytale. Because the amazing Disney cast members I worked with influenced so much of the personalities of my characters, I placed subtle hints throughout the stories that only those within the Disney Entertainment Department would recognize. One other character to watch is the Bloodred Queen. In each book, she takes on a different antagonist role.