You are here
Home
›
Television
› Descendants 2: Was it Rotten to the Core or Another Huge Hit for Disney? ›
Descendants 2: Was it Rotten to the Core or Another Huge Hit for Disney?
FTC Statement: Reviewers are frequently provided by the publisher/production company with a copy of the material being reviewed.The opinions published are solely those of the respective reviewers and may not reflect the opinions of CriticalBlast.com or its management.
Submitted by

Mike 'Ace' Maillaro

on Fri, 07/28/2017 - 10:30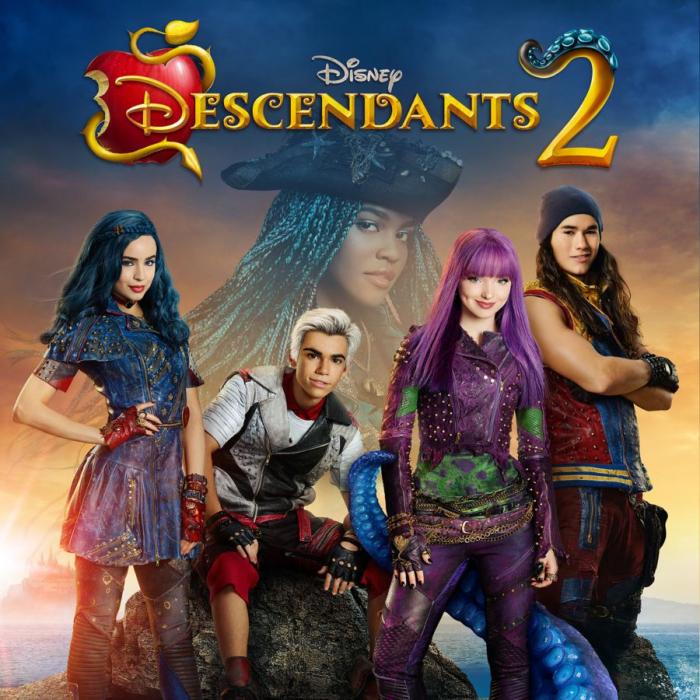 On July 21, Disney debuted the long-awaited DESCENDANTS 2 on pretty much every channel Disney owns. You had your choice of watching it on Disney Channel (with limited commercials, unlike the other channels), Disney XD, Freeform, ABC, Lifetime, and Lifetime Movies.   
DESCENDANTS imagines a world where most of Disney's heroes and villains have children.  The children of the good guys live in the kingdom of Auradon.  The villains and their children have been banished to the Isle of the Lost.  When the first movie starts, Belle and the Beast's son Ben is about to be made king.  He decides that he wants to start working to reconciles with the villains, so invites four villain kids to come life in Auradon.: Mal (daughter of Maleficent), Carlos (son of Cruella De Vil), Jay (son of Jafar), and Evie (daughter of Snow White's Evil Queen).  Maleficent devises a plan for the kids to steal the Fairy Godmother's magic wand, but they quickly discover they like living in Auradon.  Ben and Mal fall in love, and it looks like everyone will live happily ever after...though the first movie ends with Mal promising that the story was far from over.
When the second movie starts, Mal is starting to feel overwhelmed by her new life.  She keeps finding herself forced to use forbidden magic just to try and fit in better.  When Ben realizes this, they have a fight and Mal flees back to the Isle of the Lost.  Ben and the others head to rescue her, which results in Ben getting captured by Uma (Ursula's daughter), Harry (Captain Hook's son), and Gil (Gaston's son).  Uma promises to return him in they bring her Fairy Godmother's wand.  Mal and her friends (joined by Mulan's daughter Lonnie) make a fake wand, and engage Uma and her lackeys in a sword fight, allowing them to escape (though Mal's spell book gets left behind).
Uma uses the spell book to convince Ben to fall in love with her, trying to get him to bring down the barrier around the Isle of the Lost.  Mal realizes that Ben was in love with who Mal was all along, not the "perfect" version she tried to be.  Mal is able to free him from Uma's spell with a kiss.  Uma uses Ursula's magic to turn herself into a sea monster, but Mal realizes she can turn into a dragon like her mother.  Ben is able to convince them both to make peace.  He tells Uma that she can help him help the people of the Isle of the Lost.  Uma reluctantly agrees, and swims off.  Big dance party on the boat for all the heroes.  The movie ends with Uma this time promising that the story was far from over, which I thought was a great parallel to end of the the first movie.  
Obviously, I am not quite the intended audience for these movies.  Most of the cast are from other Disney shows and movies, and I have no idea who they are.  That said, the casting is very good in these movies.  I especially love Dove Cameron as Mal.  She brings a real depth to the role that you don't often see in these types of movies.  Her conflict makes sense, and she even manages to make the crazy purple hair seem natural.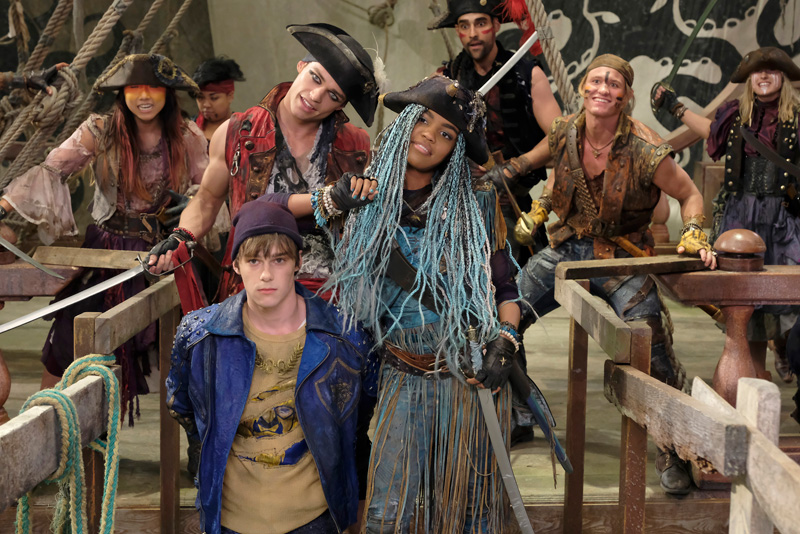 For new cast additions, China Anne McClain came close to stealing the movie as Uma.  Again, I was impressed by how much depth she brought to the role.  Her clear desire to do right by her people, even when she doesn't know how to get there comes out strongly.  She has a great scene with Ben about the anger she felt being left on the Isle of the Lost when Ben picked the four first kids to leave the island.  When Ben describes Uma as "a girl with a bad plan just like you were, Mal" I thought that was perfect.
At this point, I do think I prefer some of the music from the first movie more..  To be honest, a lot of that could just be repetition.  The DESCENDENTS soundtrack has been in constant rotation in my house the last 2 years, so I think I just know the songs from the first movie much better right now. The opening song "Ways to be Wicked" isn't quite as memorable as "Rotten to the Core," but I did think there were several strong songs like "Space Between" and "It's Going Down."   I also liked the subtle way they slipped in "Kiss the Girls" during the dance with Ben and Uma.  
Another way the second movie really stood out was the incredibly choreography in both the fight scenes and the dance scenes.  The sword battle between our heroes and Uma's crew was exciting and convincing, which isn't an easy thing to do in a Disney movie where you know no one can seriously be hurt during the battle.  And the ending sequence featured a great water dance routine.
One minor gripe about DESCENDANTS 2 is there were a few too many plot threads going on. It felt like they wanted to give everyone something to do, but at times that took away from the main story.  Chet's obsession with Carlo's 3-D printer was a funny recurring gag, but the movie would have lost nothing by getting rid of that whole thing.  Same with Dude eating a "truth gummy" that turned him into a talking dog.  For the most part, kids' movies don't need to run two hours long, and if they trimmed those out, I think you have a much stronger movie over all.
I did enjoy the storyline with Lonnie determined to prove herself worthy of participating in men's sports, and Jay's clever solution to getting around the rules to allow her to do so.  And Evie's subplot with the girl Izzy from the Isle of the Lost worked real well in helping us to understand exactly where Uma was coming from.  
I did enjoy both DESCENDANTS movies, but I think DESCENDANTS 2 is the better movie over all.  Both are films my kids really enjoy and I don't mind watching with them at all.  And both feature strong soundtracks that aren't too wearing on the parents.  If you are looking for something to entertain the kids for a few hours, you can't go wrong with either movie.
---
Helping me out with this review is my ten year old daughter Kira.  She loved both DESCENDANTS movies and is actively planning her DESCENDENTS birthday party for the end of August.  
Kira, what was your favorite song from DESCENDENTS 2?
It's goin' down because it gives you a look at Uma's and Mal's feelings of what they think the other is like or who has the evilest plan..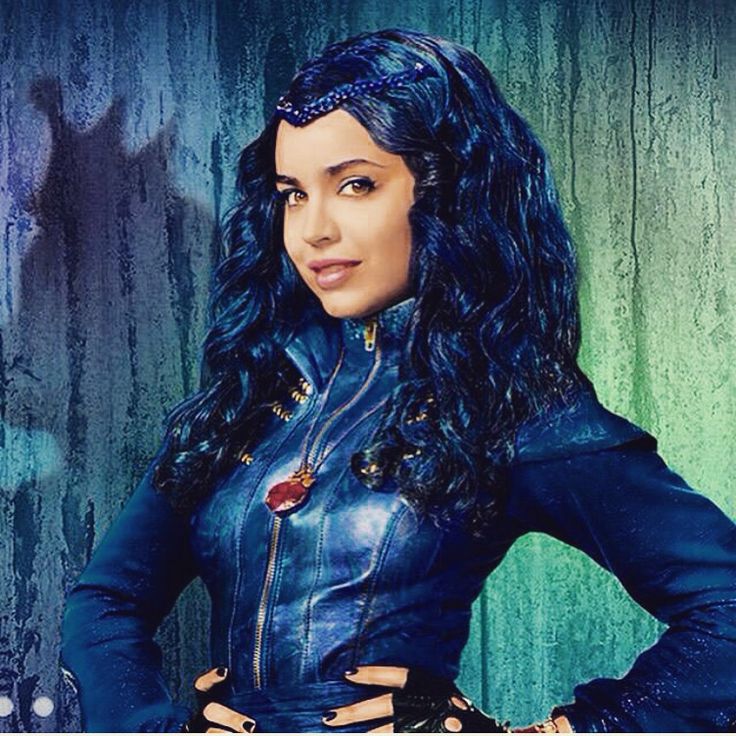 Favorite character?
Evie because she is the one who is always eager to help the others in problems in the movie.  But her way is sometimes rotten in the first DESCENDENTS.  
Did you like DESCENDENTS  or DESCENDENTS 2 better?
DESCENDANTS 2 because it tells us more about the Isle of the Lost and what you are expected to know when you're at the Isle.
What do you think will happen in DESCENDENTS 3?
They bring someone to the isle and they have to to stop the curse from spreading or everyone will turn evil.
Recent Tweets
Top Ten Most Popular Ever