The Longbox Short-List - Week of August 23, 2017
FTC Statement: Reviewers are frequently provided by the publisher/production company with a copy of the material being reviewed.The opinions published are solely those of the respective reviewers and may not reflect the opinions of CriticalBlast.com or its management.
Submitted by

Mike 'Ace' Maillaro

on Tue, 08/22/2017 - 08:10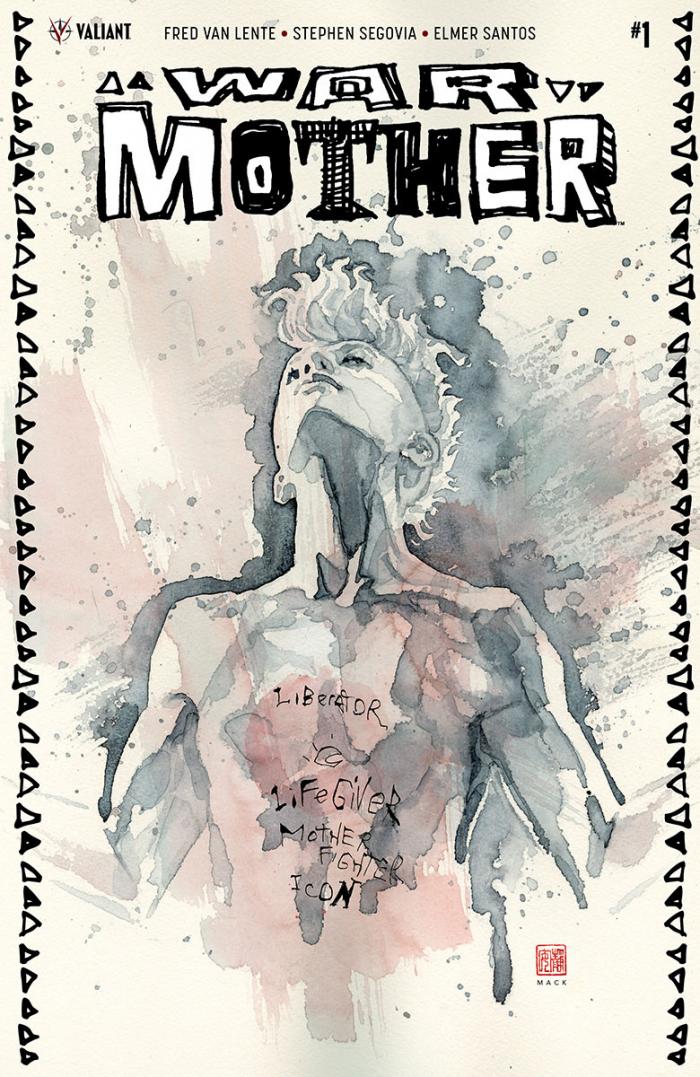 Welcome back to Critical Blast's weekly look at what new comics you should check out each week.   Just a warning, I make these picks pretty much a week BEFORE I actually get to read any of these comics, so if something is a stinker, I take no blame on that.  Let's get to it!
---
JOSIE AND THE PUSSYCATS #9 – THIS IS THE LAST ISSUE! JOSIE AND THE PUSSYCATS has been one of my favorite comic series, so I am real sad to see it go. Not sure what's going on with Archie, but this seems like another in a series of real bad decisions to me.
GENERATIONS: THE UNWORTHY THOR AND THE MIGHTY THOR #1 – Last week's GENERATIONS: WOLVERINE was the best one so far, but I've enjoyed each of these specials. Curious how this all fits in with LEGACY and SECRET EMPIRE.
LETTER 44 #35 – Been waiting a while for the last issue of this great series. Charles Soule has taken us on one hell of a roller coaster. This series started with the president receiving a letter from his predecessor telling him about an alien ship, and things have just gotten crazier since. Can't wait to see how this all wraps up.
NIGHTWING: THE NEW ORDER #1 – Kyle Higgins returns to Nightwing in this Elseworlds story. In the future, Dick Grayson leads a powerful regime looking to outlaw and eliminate superheroes. But now this regime is targeting Dick's family, putting him at odds with the very system he created. I have no idea why Dick Grayson is being used here. This sounds more like an indy book, but I like Higgins and will definitely check it out anyway.
DONALD AND MICKEY #1 – IDW decided to end their monthly DONALD DUCK and MICKEY MOUSE books and replace them with a quarterly anthology book instead…with a cover price of $6. Not really thrilled with this change, but I really enjoy these stories and I'm glad that IDW is continuing to publish them.
FIRST STRIKE #2 – FIRST STRIKE is IDW's newest Hasbro line crossover. I liked the first issue, though it was marred a bit by REVOLUTIONARIES lateness making a mess of the lead in. A huge shock reveal kind of came off as a whimper here because of that. After FIRST STRIKE, the Hasbro line is getting a huge facelift with Rom and Micronauts sharing a book and GI Joe and MASK sharing a book.
MOONSTRUCK #2 – Picked up the first issue on a whim, but I really enjoyed it. Very much in the spirit of PATSY WALKER AKA HELLCAT. Supernatural characters hanging at a coffee shop. Definitely check it out!
WEAPON X #7 – Took a little while to get here, but at the end of the last issue of TOTALLY AWESOME HULK, the WEAPON X team has started to take shape. A little slow moving at times, but still a real solid read.
WAR MOTHER #1 - As much as I love Valiant, I have to admit that the WAR MOTHER one-shot didn't really grab me all that much.  Just haven't really liked this new version of Rai and his world.  But Valiant is still one of my favorite publishers, so I am willing to give it another shot anyway.
Shipwreck #5
Archie #23
Sabrina #8
Mighty Morphin Power Rangers #18
WWE #8
Action Comics #986
Batgirl #14
Batman Beyond #11
Blue Beetle #12
Detective Comics #963
Flash #29
Hal Jordan And The Green Lantern Corps #27
Kamandi Challenge #8 (Of 12)
Suicide Squad #24
Teen Titans #11
Revolution Aw Yeah #3
Rom Vs Transformers Shining Armor #2 (Of 5)
Ben Reilly The Scarlet Spider #6
Cable #4
Daredevil #25
Doctor Strange #24
Edge Of Venomverse #5 (Of 5)
Iceman #4
Peter Parker The Spectacular Spider-Man #3
Punisher #15
Star Wars Doctor Aphra Annual #1
X-Men Gold #10
Recent Tweets
Top Ten Most Popular Ever