No Fooling! We Have a Bombshell for April - KRONICkaren
FTC Statement: Reviewers are frequently provided by the publisher/production company with a copy of the material being reviewed.The opinions published are solely those of the respective reviewers and may not reflect the opinions of CriticalBlast.com or its management.
As an Amazon Associate, we earn from qualifying purchases. (This is a legal requirement, as apparently some sites advertise for Amazon for free. Yes, that's sarcasm.)
Submitted by

Critical Blast Staff

on Tue, 04/09/2019 - 12:41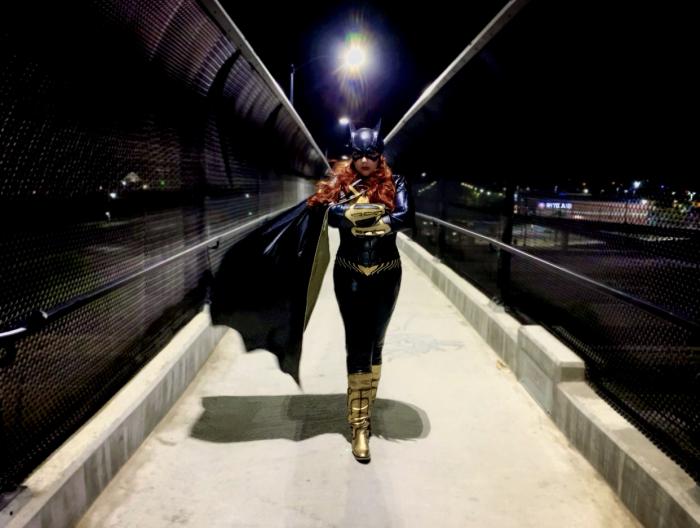 This one is on us, dear readers. We've been so busy catching up with our office relocations, that we barely noticed the month had changed. So here we are, ankle deep into a new month, and only now getting around to presenting you with this month's cosplayer.
So we beg your forgiveness and indulgences, and hope you'll all agree it was worth the wait for our newest member to the Critical Blast Bombshell club. Now wait no more, and proceed on to meet our...
Critical Blast Bombshell, April 2019
KRONICkaren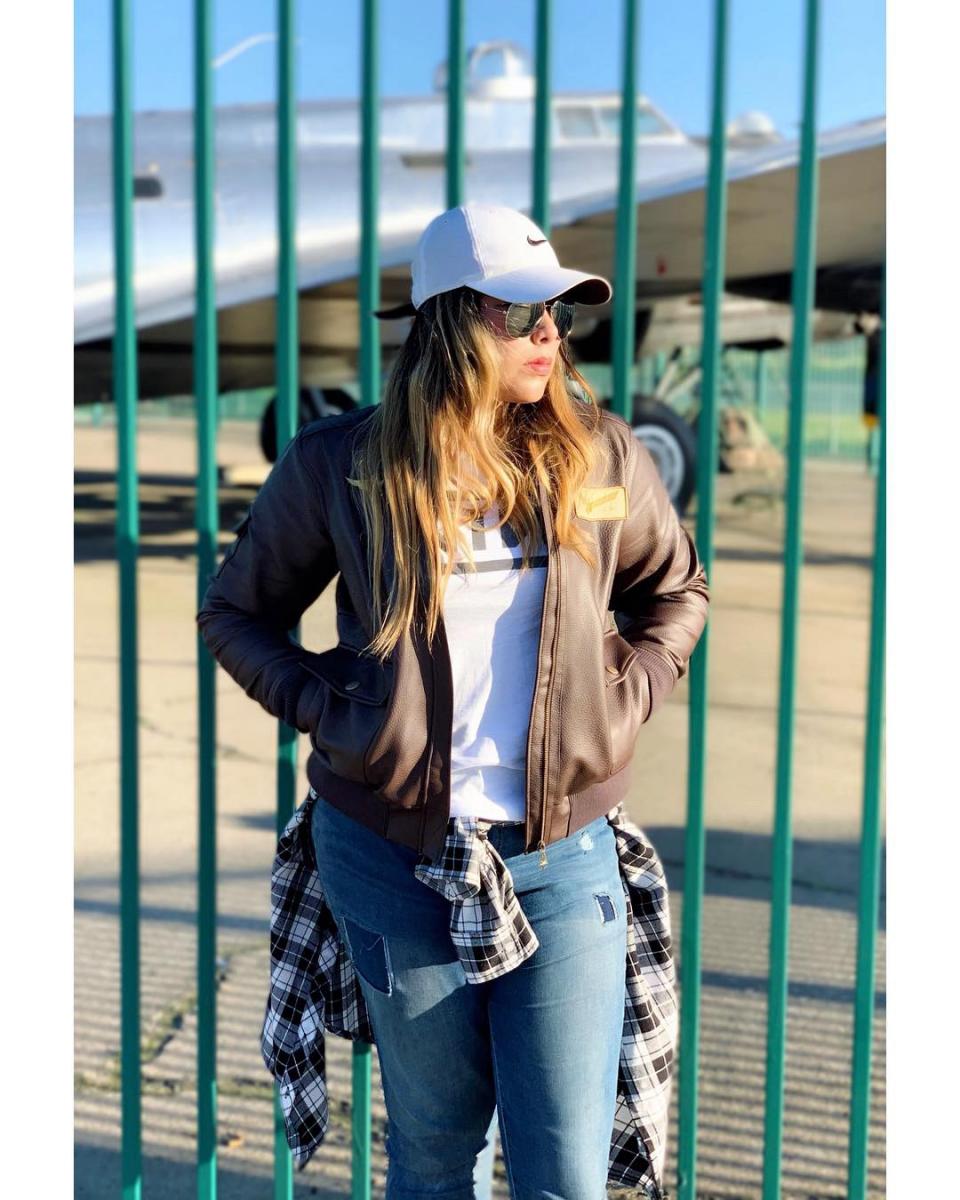 Carold Danvers (CAPTAIN MARVEL, MARVEL COMICS)
What is your interest in cosplay?
The reason I do it is because I enjoy being able to bring a character to life. If it's from an anime to a cartoon, video game, movie, or tv show, I always enjoy being able to be that character. It's basically a hobby of mine to be able to make things or transform myself like the characters.
Another reason I do it is because I enjoy seeing people smile when they see my cosplays. The joy I bring to people when they ask to take a picture with me or want to talk about the character is always a bonus.
Lastly, I enjoy cosplaying because I get the opportunity to cosplay with other cosplayers, being part of the anime/geek community, make new friends, meet new people, and just enjoy myself.
How did you get into cosplay, and what was your first cosplay experience?
The first time I attempted to cosplay was in 2012 at one of my local comic conventions. It was very embarrassing, actually, because my siblings and I decided to wear justice league T-shirt's and add extra stuff to them to make it look more "legit" like a costume. That was an epic fail, but either way I had fun doing it! In 2013, I attempted cosplaying a second time. I once again did a T-shirt cosplay, but a little bit more accurate to the New 52 Wonder Woman. But that wasn't enough for me. So the third time officially was in 2014 at Bak-Anime. I finally purchased a Naruto cosplay that I ended up customizing to my liking. To me, I was attempting to cosplay Sexy Jutsu Naruto. I cosplayed Naruto at my third local convention, which was Bak-Anime. There, I met Roger Craig Smith, Sam Reigel, and Liam O'Brien.
Moreover, I guess my first time experience with cosplaying was when I was searching for anime backgrounds for my desktop. I remember seeing these Naruto cosplayers on Google, but it never really came to mind they were just regular people cosplaying.
As I mentioned, my first "official" time when I cosplayed was at Bak-Anime in 2014 as Naruto's Sexy Jutsu form.  Even though I had attended two cons prior to this one, this was actually my first time at an anime convention. There, I was exposed to so much anime and Japanese pop culture. I got to see lots of plushies, Japanese treats, manga, art, figures, etc. I also met some VAs that were guests at the time. I never knew a place like this actually existed. All my life I've been a huge anime and comics fan. Basically, I've always been a big nerd. So, finally being able to see all the things I love in one place made me extremely happy and my dream come true. At that moment, I had found a new passion and hobby. My goal was to cosplay to each con I could possibly go to. I perfected my makeup skills and began to make things around 2015. I started to learn about EVA foam and picked up a few tricks, learned many techniques, and finally was able to build big projects.
How has your cosplay evolved since you began?
Since I began, my cosplay has evolved drastically and it is still changing each time. I feel like every time I make something, there's always something I can improve on or change. I think every cosplay I make or sew is a learning experience, because I get to see what works for me and what doesn't. There is always something new and different to each of your techniques or materials that you can use. Even though it's 2019 now, I still feel like I can do a lot better with my cosplays. It's all about the time you put into building, painting, and the tools and materials provided to you to make it.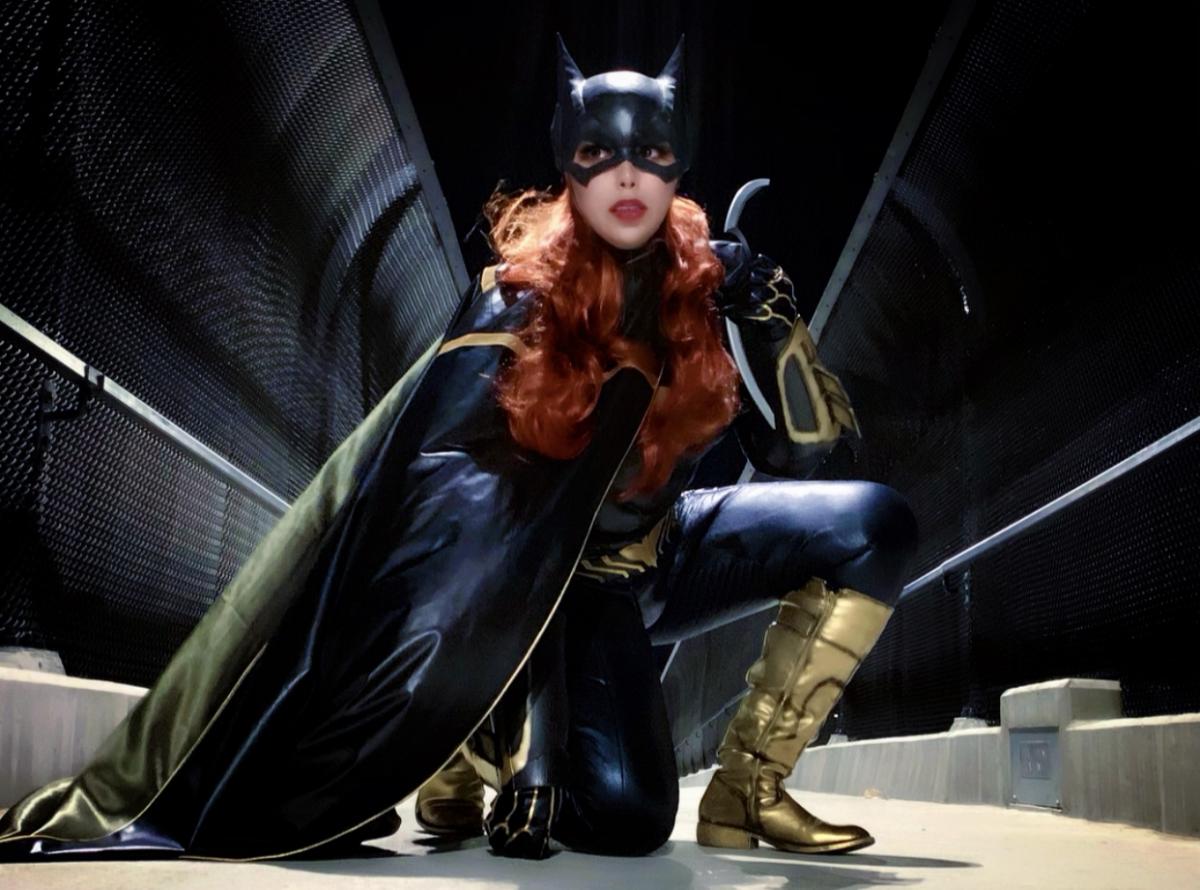 Batgirl (Arkham Knights version, DC COMICS)
What is your "secret identity" outside of cosplaying?
I am currently an elementary school teacher, but have plans of going into corrections or policing. I have my BA in both Criminal Justice and Liberal Studies, with a minor in Psychology and a MA currently in progress. So in other words, I have two jobs I can do and plan to do. After I am finished with my Masters program, I will be going forth with obtaining my PhD. The sky is the limit!
What kind of social or charity activities do you get involved in with your cosplay?
I've done so many charity events and community service events with my cosplays. I've volunteered my time at my public libraries to read books, volunteered at my school and district events, done fundraisers for TOYS FOR TOTS, Valley Fever  Foundation Fundraisers, Relay 4 Life, volunteered my time at my city's homeless shelter and children's homes, hospitals, Free Comic Book Day events, movie premieres, birthdays, Boys and Girls Club, and at my city's recreation center. Basically, my city knows who I am and what I do. Each time there's a charity event or fundraiser, they call me to organize a group of cosplayers to volunteer their time with me.
Do you make as much of your own costume as possible or rely on purchased materials -- and is that important overall to cosplaying?
For me, it depends on how much time I have. If I'm on a crunch time due to work and my personal adult responsibilities, I purchase my cosplays and use what I have. However, if I do purchase them and find myself some extra time, I always try my best to modify or customize them to my own liking. Whether it's sewing an extra piece, painting it, or adding armor, etc., there's always something I add to them. In retrospect, I make the majority of my cosplays. If I plan it carefully and manage my time properly, I can make the whole thing from scratch: buying the fabric, foam, materials, etc.
But if i don't have much time, I rely on buying the costumes and just customizing them. I believe that it doesn't matter whether you make your cosplays or not. There's nothing wrong in buying them. It is still cosplay, regardless. Cosplay is costume play. There is no right way to do something nor is there a correct way to cosplay. Many people don't have the resourses or funds to make or buy a cosplay. Sometimes, buying a cosplay is cheaper or sometimes expensive. It really depends what it is. If it's sometime as simple as L from DEATH NOTE, you can't really "buy" materials to make it when it's just a white T-shirt and some jeans.
In other words, I'm always cosplaying on a budget. My budget never exceeds $100. If my materials cost more than what the actual cosplay is online, then that's when I just purchase the costume and customize it. Likewise, if the costume is too expensive, I just try to make it and work with what I have. I've always tried to cosplay affordably and still look badass! Sometimes, even the simplest costume you can buy online is about $80 when you can just make it under $20. So it really depends on me and the prices.  For me, I take pride of my work and what I can come up with. I'm a perfectionist so being able to make it myself truly satisfies me and is very rewarding.
Overall, it doesn't matter if you make it or buy it. It shouldn't be an importance nor should anyone be looked down for buying their cosplays. As long as you cosplay your favorite character, that's all that matters really.
What's your favorite cosplay, your "go to" look that you just love to put on and act out?
Hmm, that's actually a hard one for me. I guess my go-to look that I recently enjoyed doing is my Brie Larson's "casual" Captain Marvel look. It's very simple, yet people can recognize who I am. Another one of my favorites has been Agent Peggy Carter, Cable from X-Men, Naruto Sage Mode from Naruto Shippuden, Darth Maul from Star Wars Episode I, Reaper from Overwatch, Red Hood from Batman, Ezio from Assassins Creed trilogy, and Captain Jack from Pirates of the Caribbean.
Where can people go to find you online?
People can find me on all platforms: Facebook, Twitter, Instagram, and YouTube: KRONICkaren.