NCBD Pull or No Pull: October 10, 2018
FTC Statement: Reviewers are frequently provided by the publisher/production company with a copy of the material being reviewed.The opinions published are solely those of the respective reviewers and may not reflect the opinions of CriticalBlast.com or its management.
As an Amazon Associate, we earn from qualifying purchases. (This is a legal requirement, as apparently some sites advertise for Amazon for free. Yes, that's sarcasm.)
Submitted by

RJ Carter

on Mon, 10/08/2018 - 20:53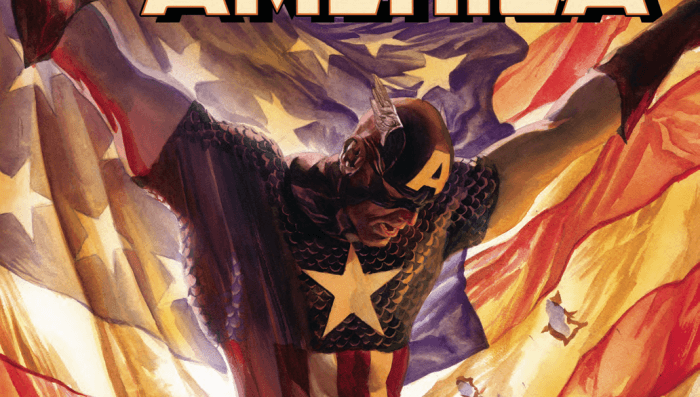 No matter how fastidious you are in maintaining your comic shop pull list in your never-ending battle to make sure you don't miss anything good (or accidentally waste your money on something not so much), it never hurts to do a last minute check on what's coming out this week so you can make those fine-tuned adjustments.
Here are our looks at this week's upcoming comics, and our hot takes on whether they're a pick or a pan. Your mileage may vary.
Infinite Dark #1 (IDW)

Lots of science fiction stories deal with where humanity goes after the Earth ends. INFINITE DARK is the first I've seen to deal with where we go after the universe ends. However, as they wait for a second big bang -- if it ever happens -- the crew of the void station Orpheus deals with a first on the station: murder. Ryan Cady and Andrea Mutti put this one together, and the premise is compelling enough to check it out.

 

Magica De Spell Giant Halloween Hex #2 (IDW)

Woo-oo! It's a magical duck tale this Halloween, as Scrooge McDuck's supernatural nemesis, Magica De Spell, returns to Duckburg. And she's not alone! She's brought her family with her, and they've brought a passel of hexes from ancient Rome to help Magica take Scrooge's money bin. But is that what Magica wants?

It takes a big team of Francesco Artibani, lello Arena, Terry LaBan, Thad Komorowski, Giorgio Cavazzano, and Francisco Rodriguez Peinado to tackle a task of this heft!

Tangled: The Series #1 (IDW)

Okay, I've not seen any of the TANGLED spin-offs since the finish of the original movie. I realize her hair could grow back in length, but didn't it lose it's magic and turn from blonde to brown? Did her magic come back, or are these adventures prequels in nature? Katie Cook and Diogo Saito might hold the answer to these questions as this Disney Princess embarks on some new adventures.

Cursed Comics Cavalcade #1 (DC)

DC has put out some fun holiday books every Christmas, and it seems only natural that the publisher should capitalize on that by putting out a horror-themed anthology at this time of year.

One of my favorite silver age issues was Batman entering the House of Mystery, so seeing a Batman story in this volume is something I'd be psyched to see.  Throw in Wonder Woman, Guy Gardner, Swamp Thing, and Zatanna in their own four-color fear features, and there's potential here for some really good comic book adventure.

Brought to you from the twisted minds of James Tynion IV, Becky Cloonan, Bryan Hill, Tim Seeley, Riley Rossmo, and Gary Dauberman, with art by Mark Buckingham Becky Cloonan, Riley Rossmo, and Ricardo Federici.

Plastic Man #5 (DC)

Plastic Man has never been the straight man in comics. In the 70s and 80s, he partnered with Woozy Winks to solve wacky crimes in ADVENTURE COMICS, and it was revealed that the adventures were represented as cartoony as they were because that was his warped view of the world--which I thought was pretty cool. When he joined the Justice League under Grant Morrison's guiding hand, it was a marvelous thing.

So seeing him get a limited series was something that definitely got my attention. That Adriana Melo was doing the art chores with Gail Simone driving the plot reminded me of how much I enjoyed their partnership on BIRDS OF PREY, so I was in for the first issue.

I was out by the second. Given that it's a limited series, I don't know that I'll jump back in, as it's not exactly going to start a new story arc, but I might revisit the series when it's collected in trade paperback.

Avengers #9 (MARVEL)

Awesome! Lobo comes to the Marvel Univ... Oh, wait, that's not the Main Man... that's some new version of Namor the Sub-Mariner with which I am not previously familiar. Well, he looks new, so he's probably got something new going for him.

Oh, see? Atlantis is no longer friendly to air-breathers, and Namor has a plan that will "change the balance of power on Earth forever." Okay, that sounds like the same old Namor. Come on, Jason Aaron and David Marquez, pull out a rabbit and surprise us!

Captain America #4 (MARVEL)

I have no idea what's going on in CAPTAIN AMERICA. But it at least looks like it's Steve Rogers in the uniform, and he's going to go up against the Taskmaster, who's a big time villain for him to fight. But really, I'm into this one for that Alex Ross cover. We'll see if Ta-Nehisi Coates and Leinil Francis Yu can deliver interiors that live up to the promise of that pretty wrapper!

Spider-Geddon #1 (MARVEL)

With INTO THE SPIDER-VERSE hitting theaters, Marvel is finally putting out a book well-timed and well-matched with the subject matter. People who get interested in the concept of a multiverse of Spider-people will be able to find comic books that...

...kill all those characters and clean house?

Okay, maybe that's what will happen, and maybe it's not. Only Christos Gage and Dan Slott know for sure. The cast is bigger than ever, including the Spider-Man from the videogame and a whole host of ones never seen before. Jorge Molina is gonna get hand cramps drawing all those webs!

Kong on the Planet of the Apes (BOOM! STUDIOS)

I saw absolutely none of these issues on the comics shelves. Seriously, I'd have noticed. But now that I know this collected trade paperback is going to exist, how can I resist this mash-up? The Apes versus Kong is the kind of battle myths are made of, so I've definitely got to see what Ryan Ferrier has dreamed up.