Game of Thrones Anthology, BOOK of SWORDS is Coming
Submitted by

S.J. Mitchell

on Mon, 05/15/2017 - 12:17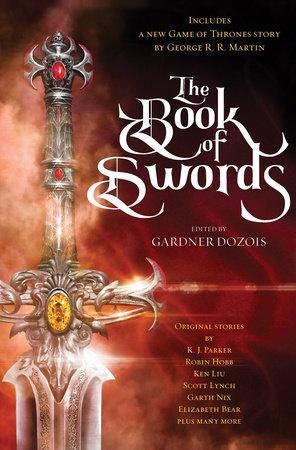 According to the website Winter is Coming, George R.R. Martin is releasing an anthology-style book titled BOOK OF SWORDS to give fans a pacifier as they anxiously await the next installment of the on-going A SONG OF ICE AND FIRE series.
Martin's inability to finish a novel, in a reasonable amount of time, has infuriated fans over the years. This news will be met with both excitement and frustration.
Of the 16 stories included in BOOK OF SWORDS, Martin's is compiled from unused notes he wrote for THE WORLD OF ICE AND FIRE. Titled "Sons of the Dragon" and will tell the history of Aenys I Targaryen and Maegor the Cruel (the second and third Targaryen Kings that ruled from the Iron Throne).
To see a full list of authors and their stories for the anthology, visit winteriscoming.net.
BOOK OF SWORDS comes out October 10th from Penguin Random House and you can pre-order it here.
Recent Tweets
Top Ten Most Popular Ever