Cheap Pops - Wrestling News & Views - August 14, 2016
FTC Statement: Reviewers are frequently provided by the publisher/production company with a copy of the material being reviewed.The opinions published are solely those of the respective reviewers and may not reflect the opinions of CriticalBlast.com or its management.
As an Amazon Associate, we earn from qualifying purchases. (This is a legal requirement, as apparently some sites advertise for Amazon for free. Yes, that's sarcasm.)
Submitted by

Critical Blast Staff

on Sun, 08/14/2016 - 17:17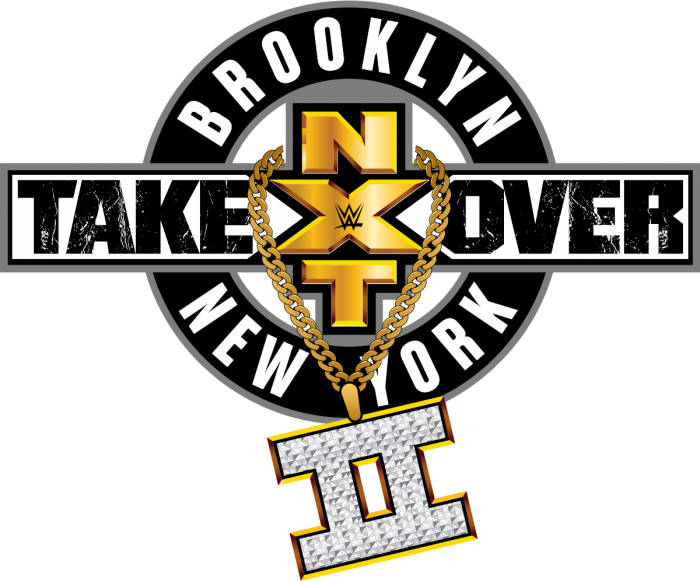 This week: 
Huge WrestlePro News

NXT Takeover Brooklyn II

Cruiserweight Classic

GLORIOUS BOMB!
---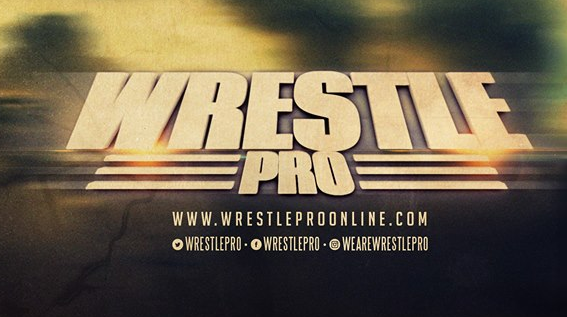 WrestlePro on the road
Mike Maillaro: Some huge news for WrestlePro.  
First of all, thanks to the hard work of their new social media director (and friend of the column), Chad Minnes, WrestlePro broke 10K likes on Facebook last Monday. Considering they were at like 3,000 just a few weeks ago, this has been a huge turnaround.  Congratulations to Pat Buck, the entire WrestlePro roster, and the fans who helped get the word out there.  We Are WrestlePro.
BUT, that wasn't even the biggest news of the week for WrestlePro.  WrestlePro is going on the road! In April, they will be in Orlando for Wrestlemania weekend!  They will be doing a show Thursday, March 30 at WrestleCon, and they will be a heavy part of the convention for the rest of the weekend. This is incredible!  Up to now, WrestlePro has pretty much always been in New York and New Jersey.  This should help get them a lot of new exposure!  
Chris Delloiacono: The social media outreach by Chad and the rest of the company has been mind blowing.  All the men and women on the roster deserve to be seen by the widest audience possible. They are that damn good.   This is just a dream scenario!  Wrestlemania weekend is like no other for wrestling fans, and this is such a golden opportunity to get eyes on WrestlePro! I'm so excited to see what kind of card they put together for such a special event.  I know they'll let the wrestling do all the talking.  
As soon as more information comes out, we'll post it in a future column.
---
NXT Takeover Brooklyn II Predictions
1    Samoa Joe (c) vs. Shinsuke Nakamura    -  NXT Championship
Chris: This should be as hard hitting of a match as WWE has produced in years!  I'm excited to see what they have in store for us.  I mean truly pumped up.  This could be a classic that holds up with some of the finest matches in NXT history.  I'm thinking it's time to transition to Nakamura and give him the chance to be the standard bearer for NXT.  Do you think it's time to bring Joe to the main roster?  I do!
Mike: Yeah, if both men come out of this one in one piece, it will be a miracle.  King of Strong Style Vs The Samoan Submission Machine.  I has some hesitation about Samoa Joe at first in NXT, but he's always shown he can bring it for his big matches.  And I really loved his match with Mojo Rawley on this week's NXT.  And Nakamura ALWAYS impresses me.  This is definitely a solid main event.  
As for who wins, I find it hard to argue with Chris's logic.  Samoa Joe needs to be on the main roster, and Shinsuke can definitely carry the company.  He takes the title.
Josh Pollard: Nakamura is just on a different level than everyone else. Everything about him just yells "Star" as soon as he shows up. Joe meanwhile has turned into pretty much the best angry killer of a champ you could ask for. This will be epic, and I don't see any way Nakamura doesn't walk out of it on top.
Chris's Prediction: Shinsuke Nakamura
Mike's Prediction: Shinsuke Nakamura
Josh's Prediction: Shinsuke Nakamura
2    Asuka (c) vs. Bayley    -  NXT Women's Championship
Chris: The last time these ladies met Bayley got thumped.  I hope she gets the win here.  I enjoy Asuka but I don't find her to be as impressive as others.  Bayley really has become the face of NXT and I want to see her on top once again.  I honestly think that's what's in store.  Bayley is going to be main roster at some point, but I don't think that time is quite right.
Mike: Bayley is in a very weird place.  She's probably too good for NXT, but she seems to be a strong leader for the women's division, and they could use a strong hand like her helping bring up some of the other women.  She deserves to be on the main roster, but she's really the heart of NXT these days, so they may just bring her up sporadically like they did for Battleground. Asuka does entertain me, but they have put a big emphasis on the fact there there hasn't been a two-time NXT Woman's champ.  I think it's very likely Bayley gets the title back for one last run before heading to the main roster in a few months.
Josh: Asuka's one of my absolute favorites, but the women's division is in a weird place where pretty much everyone notable has been called up besides her and Bayley. If she wins here, then what? I kind of see Bayley winning, then catching the mother of all ass kickings since Asuka's been leaning that way lately.
Chris's Prediction: Bayley
Mike's Prediction: Bayley
Josh's Prediction: Bayley
3    Andrade "Cien" Almas vs. Bobby Roode    
Mike: Cien does absolutely nothing for me.  It would be...glorious….if Bobby Roode just destroys him in his debut.    It's funny that half of the matches feature guys who have jumped to NXT from TNA over the last year or so.  Would have loved to see James Storm on this card too...And what happened to Eric Young?
Chris: Cien's gimmick is not good at all.  He should be way more entertaining than this!  Bobby Roode wasn't brought in to lose.  I think he's here to work on top, and soon.  He's got to get the win!
As to the TNA thing, it is quite weird to see all these guys in the "E".  If nothing else, Triple H showed he has impeccable taste.  He's only brought in the best that TNA had.
Josh: This just seems like an excuse for Roode to demolish someone. Not really a bad thing, Cien is...yeah.
Mike's Prediction: Bobby Roode
Chris's Prediction: Roode
Josh's Prediction: Bobby Roode
4    The Revival (Scott Dawson and Dash Wilder) (c) vs. Johnny Gargano and Tommaso Ciampa - Tag team match for the NXT Tag Team Championship
Mike: Coming off a hot match in the Cruiserweight Classic, the WWE may be inclined to split Gargano and Ciampa.  Personally, I am not sure they would do all that well in the WWE as single's competitors.  WWE still seems to have a foolish size bias.  Don't get me wrong, I love Johnny Wrestling and the Sicilian Psychopath, and the New Era does seem like it may open some doors for guys, but I am still hesitant to have big expectations.  Though Raw is supposed to have a cruiserweight division at some point, so maybe they will catch on there.
Either way, I don't see Gargano and Ciampa being a team for all that much longer, so it's doubtful they will win the tag titles, unless as a transitional title reign (and I don't see anyone they would really transition it to).
Chris: I'm predicted the other titles to change, so there's no way that happens here too.  You outlined the reasons perfectly.  I think this will be a really enjoyable match even if the outcome is pretty obvious.  Gargano and Ciampa probably will be cruiserweights going forward but at least this gets them a pretty high profile match.
Josh: Man, we're all predicting the same thing thus far. Revival is another team where they're benefiting from there just not being a lot of other viable teams after the callups. They're pretty damn great in and of themselves, but yeah. NXT belts really don't seem to get hotshotted much, and Revival losing here would feel like a hotshot.
Mike's Prediction

- The Revival

Chris's Prediction: The Revival
Josh's Prediction: The Revival
5    No Way Jose vs. Austin Aries    
Mike: No Way Jose is the flip side of Cien to me.  I didn't have a lot of expectation for No Way Jose, but he's really impressed me.  Great character and exciting to watch in the ring.  This feud with Aries has shown me something new for each of these guys, and surprisingly, this may be the match I am most excited about on this card.  I think WWE sees a huge upside to Aries, though it is also possible they may want to push No Way Jose as he could be a great attraction for Hispanic audiences.  I am leaning towards Aries, but this one could go either way.
Chris: Aries seems like the guy that WWE will do more with in the coming months, so I have to go with him here.  You're right, though, Jose is far more entertaining than I ever expected.  
Josh: No Way, no way no way no way….Jose….Jose….excuse me. Yeah, Jose is one of those guys I was expecting absolutely nothing out of but he's turned out to be pretty good. I'm not sure who wins this one, so I'll say Jose just so we aren't matching up on every damned prediction.
Mike's Prediction: Austin Aries
Chris's Prediction: Austin Aries
Josh's Prediction: No Way Jose
6    Ember Moon vs. TBD    
Mike: Athena makes her NXT television debut.  I have heard a lot of good things about Athena, and the NXT women's division needs a fresh shot in the arm.  This will be a quick squash match to debut Ember Moon.  They should probably have her beat up Tye Dillinger, everyone else does.
Chris: This would be a great moment for the first woman vs. man match in WWE. I doubt it's happening but Tye would make Athena/Ember look great.  Whoever she faces, Ember is winning with gusto.  I've seen her before, and damn, she's good!
Josh: I on the other hand have absolutely no idea what to expect out of Ember, but the women's division really needs some new talent to make up for all the people they lost. Her losing her debut doesn't seem likely.
Mike's Prediction: Ember Moon
Chris's Prediction: Ember
Josh's Prediction: Ember Moon
---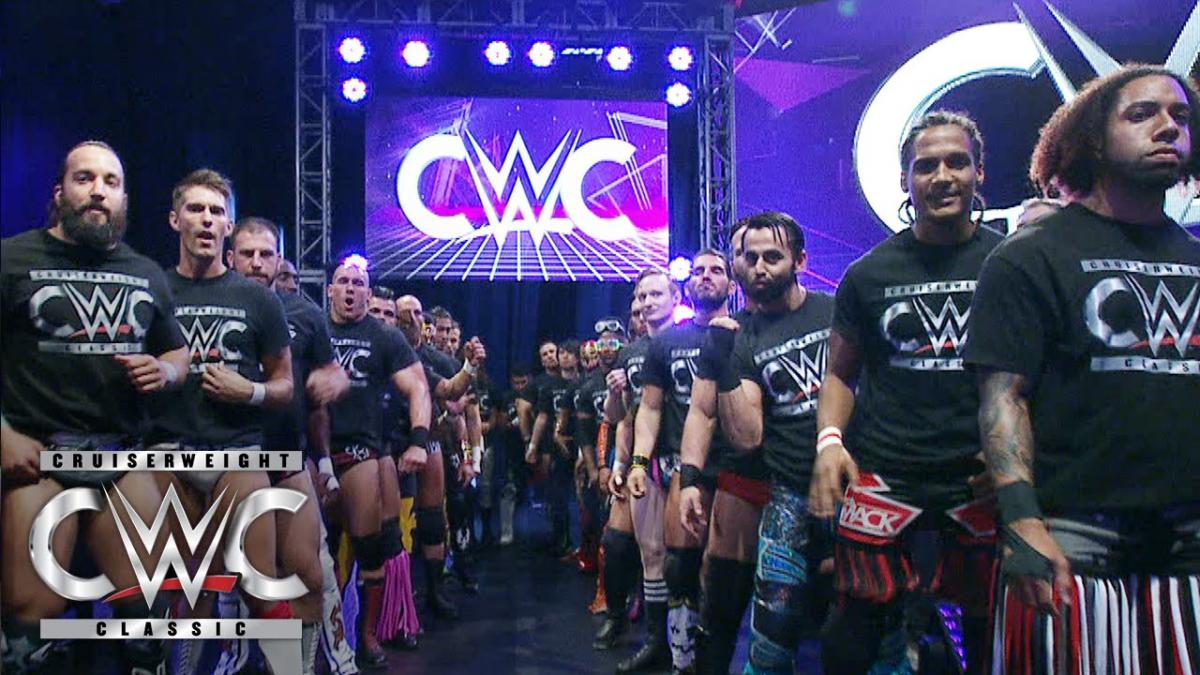 Cruiserweight Classic
Mike: When WWE announced the Cruiserweight Classic, I was expecting they would throw in a bunch of their smaller guys, give it some minor attention, and that would be it.  Instead, we got something pretty amazing.  And very light on "NXT" guys. The only singles guy in the tournament is Rich Swann, and he's basically only shown up on TV a handful of times.  And Johnny Gargano and Tommaso Ciampa who fought each other in the opening round (more on that later).
The CWC has featured wrestlers from all over the world (though I expect many of them will be getting WWE contracts after their incredible showing), they have shown the matches in all their glory (I was expecting clip shows for the earlier rounds), and they have put Daniel Bryan, Mauro Ranallo, and Corey Graves in position to provide terrific commentary and analysis of what we're seeing.  The end result has been incredible.
This show has been pure in ring action with very little of the "soap opera" storylines you get in the WWE.  While some of the wrestlers have managed to show their character in the ring (Brian Kendrick in particular did a great job at this), it's been much more "show us what you can do in the ring" which I have enjoyed a lot.  
What has been particularly impressive to me is that we have had some amazing matches despite having wrestlers from all over the world with many different styles and many of them having never wrestled their opponents before.  A lot of people are calling the second round match between Kota Ibushi and Cedric Alexander a match of the year candidate.  I was also particularly impressed by Jack Gallagher.  I know Zack Sabre Jr gets a lot of hype, but I thought his style seemed like it required his opponent to basically stand there and get moves locked on him. Gallagher seemed much more fluid in doing the same time of style.
Personally, my favorite match in the five episodes so far was the Gargano Vs Ciampa match in the first round.  There was so much back and forth and intensity.  I have been a fan of these two guys for a while, and this match really should show everyone what they can do.   
---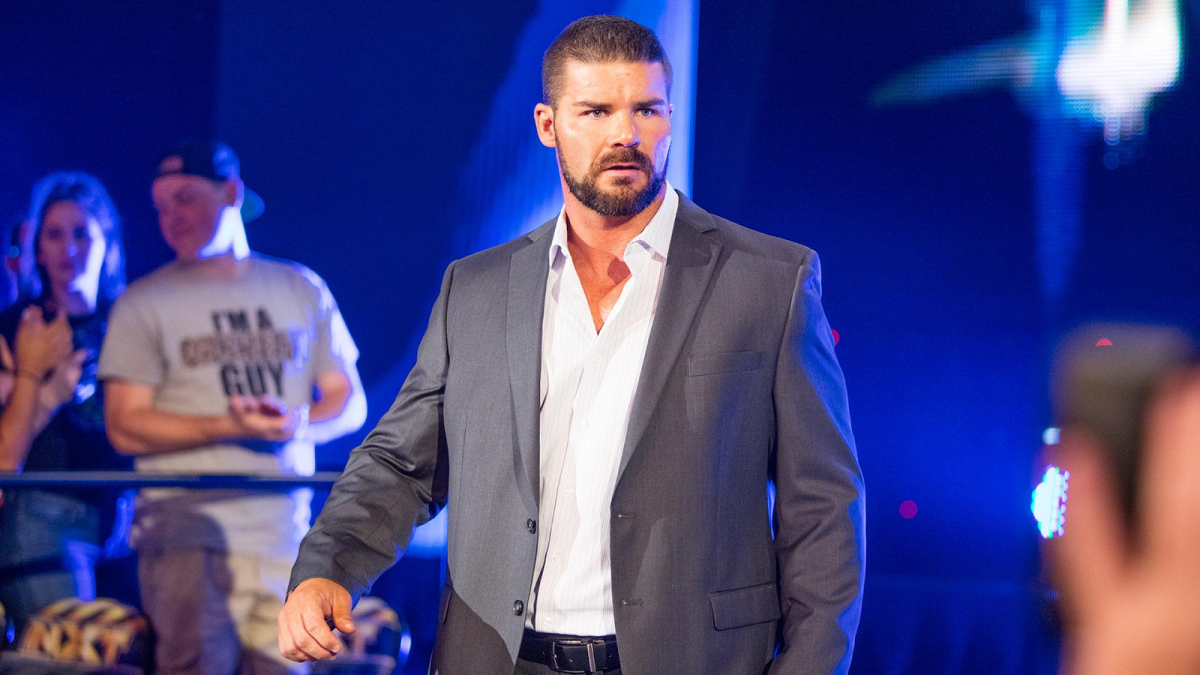 GLORIOUS BOMB!!
Mike: I had to mention this because it is probably my favorite thing in wrestling right now.  When Bobby Roode came out on NXT a few weeks ago, he debuted a new, horribly catchy theme song.  There was a lot of debate online whether or not it was a great theme, but if nothing else, it's catchy.
But then Johnny Gargano and Tommaso Ciampa started posting a series of hilarious short videos on Twitter with them playing "GLORIOUS" while Bobby Roode happens to pass by in the background.  They have been getting more and more ridiculous, but they are damn entertaining.  After watching this below compliation, I had to buy the theme off Itunes.  I hope WWE pays some royalties to these guys!
Chris: Talk about three guys I never thought would be in WWE.  They are all awesome, though, and have translated quite well to the product.  This song is cheesily fantastic, and these videos are insane.  I love it!
---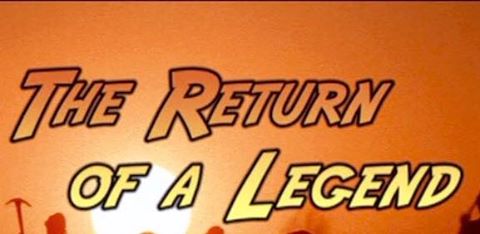 POST SCRIPT! 
Mike: Just after we posted this week's column, I got a note from life coach extraordinare Coach Dylan Stiffwood telling me we missed an important news story this week!  When the Legend speaks, us mere mortals don't question his wisdom!
"Coach Dylan Stiffwood returns home from Spain with the support of Spanish Prime Minister to push Team Expanakos Jose, Josb and Nikos Rikos towards Tri-Tag- Madalions! Gone for 10 days Stiffwood Beach Celebrates his triumphant return!"
I think with the Legend in their corner, we may just get to see WrestlePro gold going to Team Expanakos!  And then we can all celebrate hard down at Stiffwood Beach!
<<On a purely personal note, huge thanks to Coach D AKA Ace Lane.  He always sends kind words of support for this column!>>